PickupTrucks.com Tests the 2012 Ford F-150 SVT Raptor SuperCrew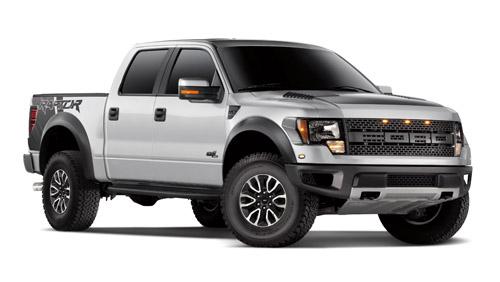 At the 2011 State Fair of Texas, Ford unveiled an updated 2012 Ford SVT Raptor F-150, which received some performance upgrades for the model year. PickupTrucks.com Editor Mark Williams had the opportunity to test-drive the model, and he thinks it's just as mean and aggressive as ever.
Changes included a new front Torsen differential and grille-mounted camera, which gives a front-facing view of the ground when set in low range.
To learn more about the Raptor remake, go to PickupTrucks.com.
Quick Drive: 2012 Ford F-150 SVT Raptor SuperCrew (PickupTrucks.com)