Tiny Chevy Spark Gets Mom, Teen Approval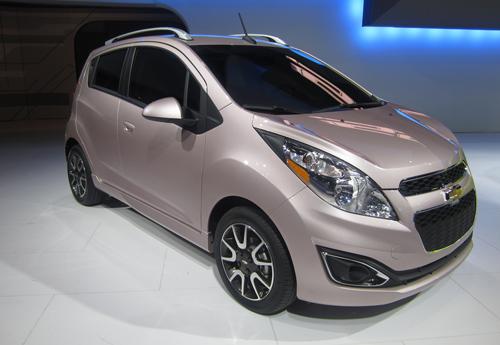 I learned long ago not to assume I know what teenagers think is cool. That's why I asked my 17-year-old niece if she would be caught driving the candy-colored subcompact 2013 Chevrolet Spark. Not only would she, but her social network gave it the thumbs-up as well. By using "thumbs-up" I've proven that I have officially moved into the mom category and should always check with teenagers about what is "cool" or "hip to the now."
More 2011 L.A. Auto Show Coverage
But as a mom of younger kids, could I contemplate them as teenage drivers in something that's categorized as a mini car? After checking out the Spark at the 2011 L.A. Auto Show, my answer is a definite yes.
That's mainly because of the 10 standard airbags, stability control and antilock brakes along with OnStar tech. Those are enough safety features to keep this nervous parent happy.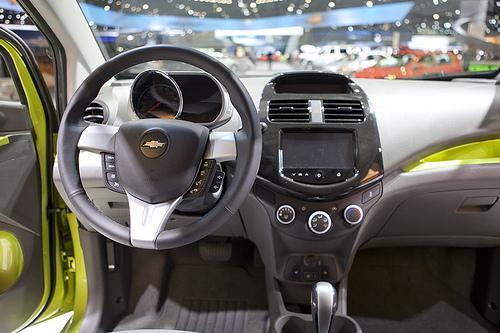 Boasting more cargo and passenger space than the Fiat 500, Smart ForTwo and Scion iQ, this five-door mini car still seats only four, but it seats them comfortably. And you'll at least know your teen isn't going to be stuffing too many friends in it. That just isn't possible.
Chevy is expecting to beat competitors when it comes to fuel efficiency; however, official EPA estimates haven't been announced.
While Mom and Dad may like the practicality of the Spark, I have a sneaking suspicion that the available personalization features are going to be the selling point for the younger crowd. Chevrolet's MyLink multimedia system, which includes a 7-inch color screen, will be included on the uplevel - meaning more expensive — 1LT and 2LT models. With MyLink, the driver's smartphone and Bluetooth connectivity can access Pandora and Stitcher internet radio and navigation. One neat features of the color touch-screen is the option to play movies or personal photo albums when the vehicle is stopped. It's a modern day drive-in theater, if you ask me. Then again, maybe Mom and Dad don't want to hear that.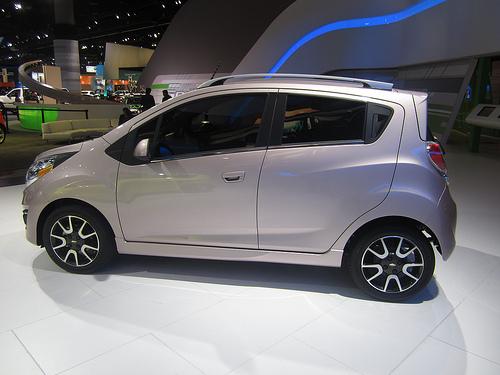 Pricing for the Spark is expected to be well under the starting price of its larger sibling, the Chevy Sonic, that starts at $13,735. It will be available in dealerships August 2012 just in time for back-to-school car shopping.
BreAnn Ahara is a contributor for Cars.com Family.