Toyota Camry Most Stolen Car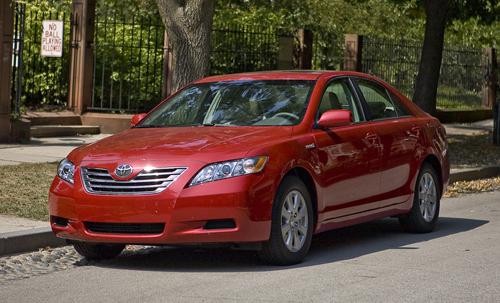 The Toyota Camry was the most stolen new passenger car in 2009, according to the most recent information provided by the National Crime Information Center, a government agency that is part of the FBI.
Out of all the Camrys produced in 2009, about 781 were stolen. Keep in mind that the Camry was (and is) the best-selling passenger car. So the fact that it leads the list isn't remarkable; in fact, the rate at which it was stolen was nearly half the national average.
For every 1,000 Camrys produced in 2009, about 1.74 were stolen, NCIC says. The average car, from model years 1990-2009, was stolen at a rate of 3.58 per 1,000. Out of the 239 models NCIC reported on, the Camry's theft rate would place 50
th
. Other vehicles with large aggregate thefts include the Toyota Corolla (632), Chevrolet Impala (499) and Dodge Charger (432). While the Impala and Corolla have below-average theft rates, the Charger's rate is nearly twice the average, at 6.47 stolen out of every 1,000. Other high-volume cars with relatively high theft rates include the Chrysler 300 (4.57 per 1,000) and Mitsubishi Galant (5.1).
The cars with the highest rates of theft include the Audi S8 (8.81 per 1,000), Ford Shelby GT500 Mustang (8.61), BMW M5 (7.58), Dodge Charger (6.47) and Honda S2000 (5.60), the Detroit News reports.
The NCIC theft data is based on information provided from about 23,000 criminal justice agencies and other law enforcement authorities throughout the United States. Full-size pickups weren't included in this report, though compact trucks and SUVs were.
Despite the figures, it's important to keep in mind that car theft has reached the lowest level since 1967, says the National Insurance Crime Bureau.
NHTSA Releases Car Theft Lists (Detroit News)
Related
NHTSA Illustrates Cost of Auto Theft