Known by my kids as the "hamster car" because of its entertaining commercials, the 2012 Kia Soul is a small, boxy wagon that can easily handle a couple of child-safety seats. It's not quite wide enough to fit three car seats, but an older child should be able to fit in the middle seat between two car seats. That's a lot of room for a bargain-priced vehicle.

For the Car Seat Check, we use a Graco SnugRide 30 rear-facing infant-safety seat, a Britax Roundabout convertible child-safety seat and Graco high-back TurboBooster seat.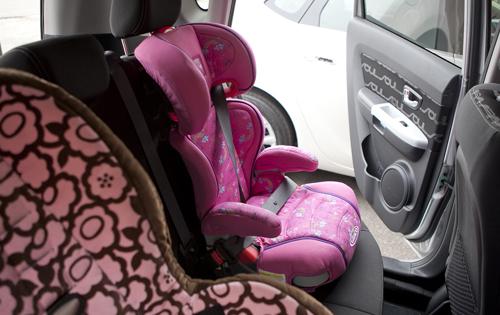 The front seats are adjusted to a comfortable position for a 6-foot driver and a 5-foot-8 passenger. The three child seats are installed in the second row. The booster seat sits behind the driver's seat, and the infant seat and convertible seats are installed behind the passenger seat. We also install the infant seat in the second row's middle seat with the booster and convertible in the outboard seats to see if three car seats will fit. If there's a third row, we install the booster seat and a forward-facing convertible.

Here's how the 2012 Soul did in Cars.com's Car Seat Check:

Latch system: There are two sets of lower Latch anchors in the Soul's backseat. The seat cushions cover the anchors, making it a little difficult to get at them with rigid Latch connectors like those on our Britax Roundabout convertible. The three tether anchors, which are on the seatbacks, are easy to use.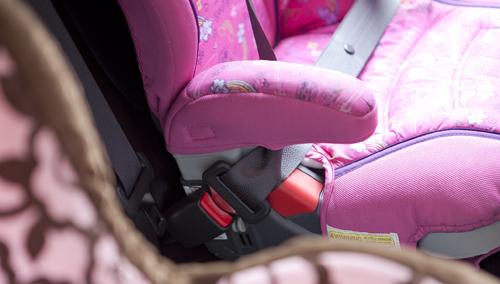 Booster seat: Our high-back booster seat fit well in the Soul. However, the seat belt buckles are floppy, which can be difficult for younger kids to grasp when buckling independently (or trying to).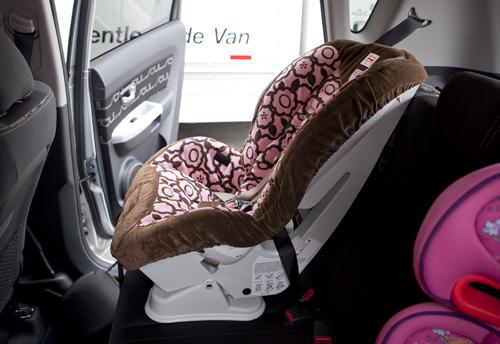 Convertible seat: Once we removed the head restraint, the forward-facing convertible fit well in the Soul. The rear-facing convertible also fit well.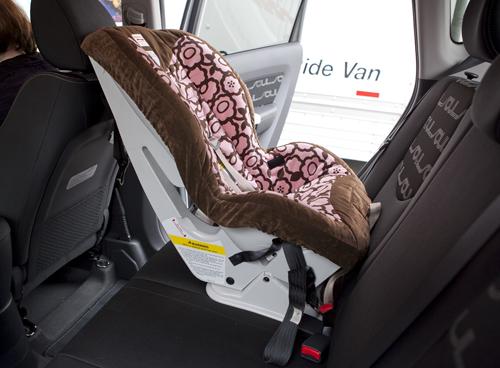 Infant-safety seat: This seat also fit well, with just enough room for it. We also found that our infant seat's traditional Latch anchors, which look like hooks, worked much better with the Soul's Latch anchors.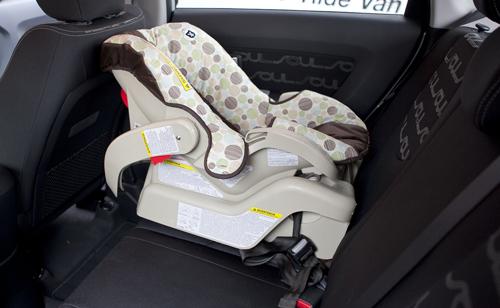 How many car seats fit in the second row? Two

Editor's note: For three car seats — infant-safety seat, convertible and booster seats — to fit in a car, our criterion is that a child sitting in the booster seat must be able to reach the seat belt buckle. Parents should also remember that they can use the Latch system or a seat belt to install a car seat.