2013 SRT Viper To Arrive in Late 2012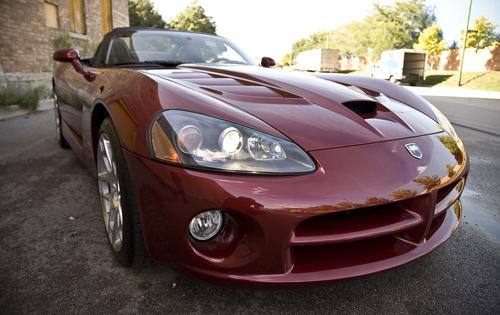 The latest Viper is coming sooner than expected, but when it does go on sale it will no longer be sold as a "Dodge." It will be known as the 2013 SRT Viper, and the super car will go into production in late 2012, Chrysler says.
The car will be built at a specialty shop in Detroit — the same factory where the original Viper was built — employing 150 workers. This marks the return of the Viper nameplate, which was put on hiatus shortly after Chrysler's bankruptcy and reorganization; Chrysler's previous owners even tried to sell the brand but couldn't find an appropriate buyer.
The next Viper promises to be more advanced as Chrysler touts it will have "stability control tuning for the first time."
The SRT group, which creates high-performance variants of Chryslers, Jeeps and, mainly, Dodge cars, was recently reorganized by Chrysler corporate, giving the team more sway. SRT works similarly to BMW's M brand or Mercedes' AMG brand. Models like the 2012 Grand Cherokee SRT8 or Chrysler 300 SRT8 feature race-inspired performance parts and exterior/interior looks. People behind the SRT brand were previously responsible for the first Dodge Viper and the Plymouth Prowler in the 1990s.
The fastest SRT ever produced was the now-dead 600-horsepower 2010 Dodge Viper SRT10, which could accelerate from zero to 60 mph in less than four seconds.