Cadillac Adds New Touring Package to 2012 CTS Lineup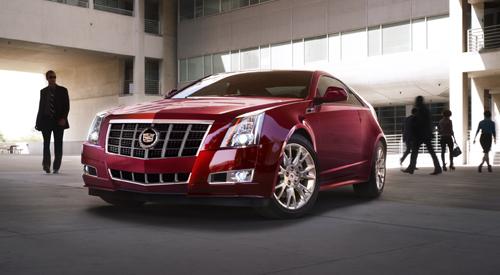 Components typically reserved for Cadillac's exclusive and expensive V club are now a bit more accessible to 2012 CTS buyers. Features usually found in V-trim Cadillacs are newly available on 2012 CTS models through a Touring Package.
Available on coupes, sedans and wagons, the CTS Touring Package includes equipment like Recaro seats, suede seat and steering-wheel inserts, high-intensity-discharge headlamps and specific V-themed spoiler and wheels.
The package is priced separately based on the CTS' two engines. On 3.0-liter V-6 versions, the $2,065 Touring Package includes 18-inch pearl-nickel-finished wheels, dual exhaust, dark-finish grille, HID headlamps and fog lights, V-Series center-mounted stop lamp (except on wagon models), suede interior details, Midnight Sapele wood trim in the cabin and metal pedals. On 3.6-liter V-6 versions, the package costs $2,810, and it adds Recaro seats and 19-inch polished wheels with a choice of summer performance or all-season tires.
The 3.0-liter engine is standard in sedans and wagons; the 3.6-liter is standard in coupes and optional for the other body styles. But what about the V model's robust, supercharged power plant? If you want the 556-horsepower, 6.2-liter V-8, you've got to pop for the actual CTS-V. Sedan, wagon and coupe versions of Cadillac's hot rod start at $63,215 (excluding a $1,300 gas-guzzler tax and $875 destination fee). The non-V CTS starts at $35,915.