Illinois Seat Belt Law Reminder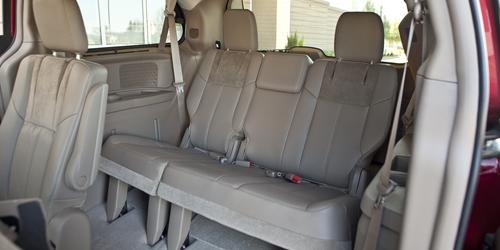 According to the Insurance Institute for Highway Safety, seat belt use is up thanks in part to publicized enforcement, leading some states to require both front and rear passengers to wear them. Starting Sunday, backseat passengers in Illinois must buckle up or face a ticket from police. The law, passed earlier this summer, allows police officers to pull over a vehicle if they notice unbelted passengers. Fines start at $25.
Illinois is one of 30 states with a primary enforcement law; it allows officials to stop and cite a driver solely for not wearing a seat belt. Other states use secondary enforcement, meaning they issue a seat belt ticket only after pulling over the motorist for another offense.
Illinois is the latest state to require backseat passengers to buckle up. Twenty-five other states and the District of Columbia require all rear-seat occupants to wear seat belts, according to IIHS. All states except New Hampshire mandate belt use by front-seat occupants.
IIHS also notes that using shoulder belts in the backseat reduces the risk of a fatal injury during a crash by 44% in cars and 73% in vans and SUVs. Unbelted passengers also put others in the car in danger during an accident and increase the other passengers' rate of injury or death by 40%.