Movers and Losers: November 2011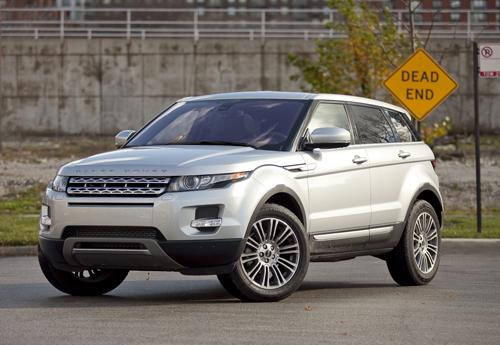 November's
sales pace
, the best since Cash for Clunkers-fueled summer 2009, had 2011 and 2012 models averaging 75 days to sell, which is down from October's 93 days and November 2010's 83 days. Typical of year-end months, the gulf between 2012s and 2011s has increased. In November, it took just 23 days to sell the higher-demand 2012s, but 133 days for the 2011s. That's a bigger divide from October's 15/93 days (2011s/2012s). Not surprisingly, dealers sold more than two 2012s for every 2011 in November.
November's movers were an eclectic bunch. Hot nameplates included new or redesigned models — the Toyota Camry Hybrid, Land Rover Range Rover Evoque, Hyundai Veloster and Toyota Prius V — alongside popular nameplates like the Subaru Forester, Honda Fit and Kia Soul. Falling gas prices and cooler weather made SUVs a hotter ticket, with the Toyota 4Runner and BMW X3 selling fast. In all, eight of November's top 15 movers were SUVs, up from six in October.
No surprise: Turkey, football and dropping temps had few shoppers thinking convertibles. Among the slowest-to-sell 2012s were the Mitsubishi Eclipse Spyder, Mazda MX-5 Miata and droptop versions of BMW's 650i and 135i. All four cars took 70 days or longer to sell. Fiat continued to founder, with the 500 hatchback dropping to 81 days from October's 66 days. That's not good considering the competing 2012 Mini Cooper, an older car, sold in just 14 days.
A few 2011s are still worth checking out. Two Chevrolet SUVs, the 2011 Equinox and 2011 Traverse, are moving slow, so good deals might be available. The Equinox won our $29,000 SUV Shootout, while the Traverse came second in our $37,000 comparison. Cars.com national new-car inventory still shows a decent number of 2011 Equinoxes (1,155) and Traverses (5,028).
Family shoppers also might consider the 2011 Jeep Grand Cherokee or 2011 Dodge Durango SUVs, which sat on lots an average of 154 and 149 days, respectively. Both have impressed our editors and have a healthy stock to boot: Cars.com has nearly 3,000 of each in new-car listings. Looking for a deal on a sedan? Consider the 2011 Nissan Maxima, a capable front-driver that took 133 days to sell in November. There are nearly 3,700 left.
November 2011 Movers
2012 Toyota Camry Hybrid: 5 days
2012 Toyota 4Runner: 6 days
2012 Land Rover Range Rover Evoque: 7 days
2012 Nissan Juke: 7 days
2012 BMW X3: 8 days
2012 Subaru Forester: 8 days
2012 Toyota Prius V: 8 days
2012 Acura MDX: 9 days
2012 BMW 535i xDrive: 9 days
2012 Audi Q5: 10 days
2012 BMW 528i: 10 days
2012 Honda Fit: 10 days
2012 Hyundai Elantra: 10 days
2012 Mercedes-Benz E350 sedan: 10 days
2012 Mercedes-Benz ML350: 10 days
2012 Hyundai Veloster: 11 days
2012 Kia Soul: 11 days
2012 Porsche Cayenne: 11 days
November 2011 Losers
2011 Hyundai Azera: 341 days
2011 Jaguar XF Supercharged: 325 days
2011 Saab 9-5: 311 days
2011 Saab 9-3: 258 days
2011 Jaguar XFR: 229 days
2011 Lexus GS 450h: 224 days
2011 Chevrolet Tahoe Hybrid: 216 days
2011 Mazda Tribute: 209 days
2012 Infiniti M56: 103 days
2011 Lexus GS 350: 97 days
November 2011 Cars.com Picks
2011 Chevrolet Equinox: 121 days
2011 Chevrolet Traverse: 147 days
2011 Dodge Durango: 149 days
2011 Jeep Grand Cherokee: 154 days
2011 Nissan Maxima: 133 days
About the Lists
The Movers and Losers list reports the average number of days it takes to sell models from the day they arrive on the lot until the final paperwork is signed by a buyer. This is not a days-of-inventory list like you may find on other websites. We're now focusing on only 2011 and 2012 model years.
For Movers, we only list vehicles that pass a certain threshold of sales in order to weed out limited editions, ultra-high-performance cars and others that might skew the numbers or otherwise inaccurately portray popularity. For Losers, we have removed any threshold to reflect 2011 models that may have the greatest incentives.