Naughty or Nice: Attention Grabbers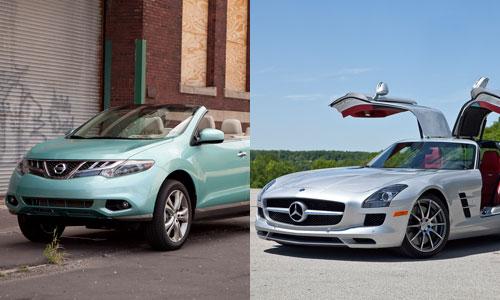 The two cars that get the nod here have already been highlighted or lowlighted in our 12 days of year-end remembrances.
Being an automotive journalist can be cool. I still remember pulling out of the parking garage across from Cars.com headquarters in a bright orange Dodge Challenger right when it had gone on sale and being chased by a grown man - a large one - half a block screaming, "Where did you get one!"
This year we had similar experiences, but nothing quite that colorful.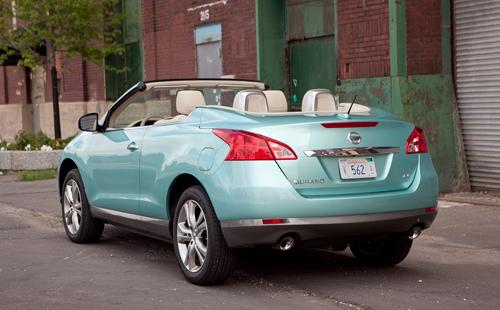 Naughty: Nissan Murano CrossCabriolet
The CrossCabrio already earned a naughty nod for its looks, but the styling cues - or miscues, as the case may be - land it here, too. The crazy color and off-putting design had everyone turning heads. Usually that happens only when we're in something stunning, retro or brightly colored. And while the color may have ignited onlookers' stares, no car turned stunned faces into frowns or laughter like the Murano CrossCabriolet.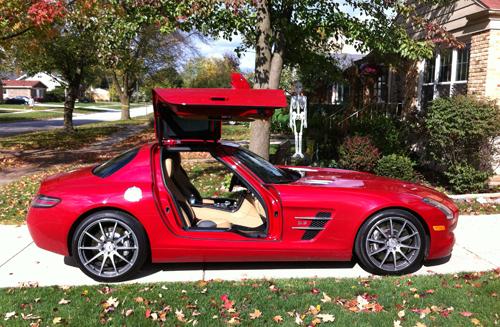 Nice: 2012 Mercedes-Benz SLS AMG
There are attention grabbers, and there are cars that elicit proposals. I pulled into a parking space in our garage, far from other cars but close to a few folks on a smoke break. As I popped the gullwing door and tried to climb out as suavely as possible, one of the women taking a drag asked if I was married - proof positive that a good-looking car can land you a spouse. P.S.: My wife doesn't like this story very much.