Reader Review of the Week: 2012 Honda Odyssey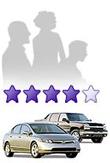 "Stephmom" from North Carolina swore to never buy a minivan. Stephmom and family are now on their second minivan, a 2012 Honda Odyssey. As the previous owner of a third-generation Odyssey, Stephmom immediately noticed the enhanced ride comfort and powertrain refinements on the fourth-generation model. Continue reading the full review to find out more. Once you're done, write a review about your own car here.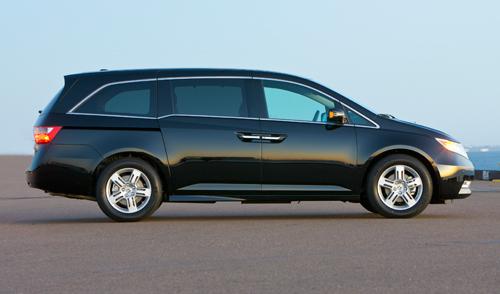 "First off, my wife and I were both people who said we would never own a minivan, but after we were married and had two kids each — our family became four kids and three dogs — time to get a minivan. We owned a 2007 Honda Odyssey and used it for long trips. We loved the 2007, but the new model is vastly improved. It is the only minivan that actually looks great. Our old one was comfy, but this one drives so much quieter and the variable-cam engine, which turns off cylinders to save gas, is much smoother on the highway. The transmission does not feel like it is changing gears when it kicks down.
"Honda must have had families live in them when designing this since it seems like everything you could need is right there and in the perfect place. I had upscale SUVs for the last 12 years and enjoy driving this so much better than those 'buses.' All around, I do not know of anything better to cruise around in if you have a pack of little people or lots of stuff."