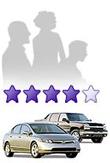 "Safedriver" from Saratoga Springs, N.Y., is the former owner of a 2007 Toyota Camry and an older Honda Accord. After test-driving the 2012 Accord and a Lexus GS, this reader decided to go with a brand-new 2012 Camry instead. Saferdriver — appropriately named after the Camry's five-star safety rating — finds the car to have more comfortable seats, especially for longer trips, and ride comfort that rivals the outgoing Lexus GS. Continue reading the full review below. Once you're done, write a review about your own car here.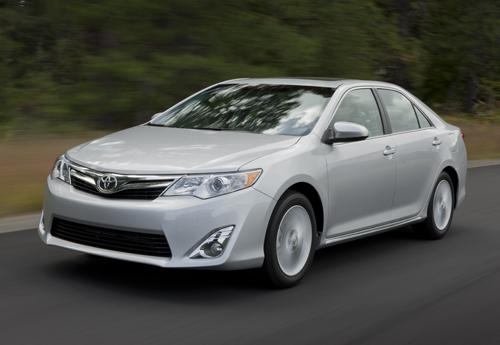 "After a very careful decision, I bought a 2012 Toyota Camry SE that I traded a 2001 Accord in for about a week ago. I also have a 2007 Camry SE that I gave to my daughter. The new Camry is much better and comes with more options. It comes with standard heated seats and power seats.
"I also test-drove a 2012 Accord and a Lexus GS (although I knew I wasn't going to buy because it's a lot of money and I just wanted to test-drive). I never thought I'd say it, but the Camry rode way better than the Lexus but did [not] have a lot of power. The new Accord was so uncomfortable and underpowered, the ride felt tight and stiff, and it also cost more than the Camry.
"The New Camry has plenty of power, plenty of room. I drove it to Rochester for Thanksgiving and drove back home to Saratoga Springs, N.Y. The ride was so nice and comfortable the whole time. On the other Camry, I would have back pains on long drives. My daughter will be OK with it, though, because she's young.
"The interior is a big improvement from the 2007. It's not bland this time; it looks more like a Cadillac CTS. The dashboard is a much nicer layout, and the controls are easier to use with a very good radio. Gas mileage combined is 30 mpg, which is slightly better than the 2007. So I say I made the right choice."