Year-End Car Resolutions for Families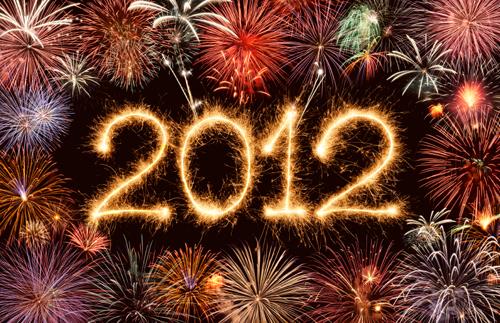 Despite our best intentions as parents, we sometimes fall a little short. We harp on our kids to keep their rooms picked up and may even dock their allowance if they don't, yet look at our own cars. They're filthy. Disgusting. What if your pay was docked for not keeping your car clean?
Our team of Cars.com Family contributors has learned a lot this past year as we drove car after car with our gaggles of kids in the backseat (a total of 13.5 kids to be exact), and we're sharing our lessons learned with you, dear readers. Here are our family-car resolutions for 2012:
1. Clean out Your Crumbs
Every parent should own an in-car vacuum. Our cars get so messy on a daily basis with dirt, sand, snack crumbs — you name it. The ability to quickly suck those puppies up would be indispensable.
2. Trash It
We also need to invest in an in-car trash can of some sort. Are you starting to notice a theme?
3. Electric cars: Believe the Hype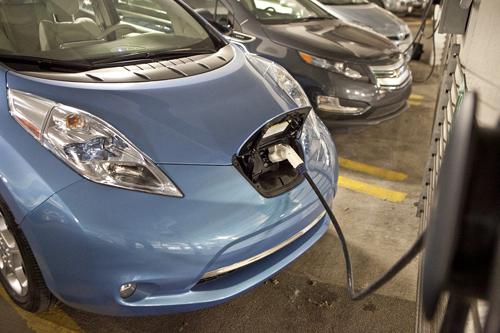 Mom-reviewer Jennifer Newman spent a good part of 2011 behind the wheel of the 2011 Nissan Leaf, which Cars.com purchased for long-term test driving, and it's one of her favorite cars to drive. I agree with her. In my review, I described the "unexpected emotional enlightenment" I got while driving the Leaf. The power is instantaneous and zipping past gas stations without a care is a fantastic feeling. If you're a two-car family, the Leaf should be on your must-try list.
3. To Diaper or not to Diaper?
If you have even just one kid that's not yet potty-trained, it's important to always have extra diapers and wipes in the glove box or seatback pockets (you'd think all our reviewers with infants and toddlers would know this, but somehow they don't). Do I even need to go into why?
4. Don't Slim Down Your Bubble Bums
To solve a slew of family-car problems, this year our reviewers will be purchasing more than one Bubble Bum booster seats. The dreaded three-kids-in-boosters-across-one-backseat conundrum? Solved. Trying to lug booster seats through the airport when going on vacation? Solved. Worried about your kid's booster becoming a dangerous projectile while she's not in it? Solved. World peace? We're still working on that one.
5. Let the Light In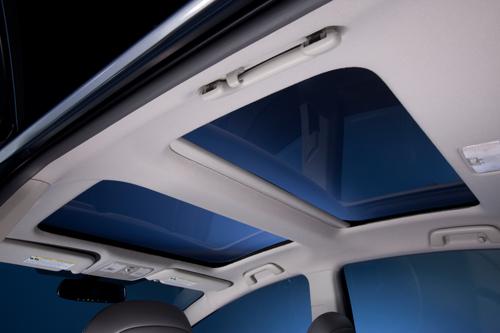 We love panoramic moonroofs and know they've been around for a while, but we've decided we can't live without them (even though we will). We're parents. Sacrificing is what we do.
6. Safety First (Mom was Right)
Despite our best efforts to educate the world on the dangers of kids in and around cars, every year more than 50 kids are backed over by cars in the U.S., according to our friends at KidsandCars.org. This year, we resolve to get an aftermarket backup camera in our car. If we're buying a new car, we love the 360-degree cameras popping up on higher-end vehicles like the 2012 Infiniti QX56.
7. Don't Go Blind
Blind spot warning systems are another must-have safety feature. Who couldn't use a second set of "eyes" to make sure the road is clear when merging?
8. Go, Go, Gadget Girl!
With several gadget girls on our team who love their smartphones, we resolve to take full advantage of in-car connectivity and integration to cut down on the impulse to pick up a cellphone while driving. That said, we are not into the in-car social media trend that seems to be catching on. We may officially sound like "moms" now, but seriously, people do not need to have their status updates read to them while driving.
9. Don't Forget the SPF
We love cars that have built-in sunshades in the windows (like those in the Honda Pilot [KV4]and BMW X5. They are such a lifesaver for families with little ones, and they look much better than the cheesy suction-cup-on-the-window approach.
10. Ignore the Children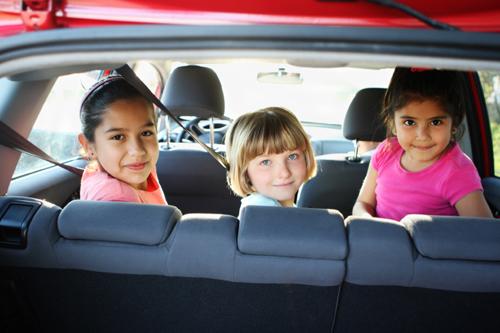 We vow to occasionally ignore our children when driving. Distracted driving is a real problem, and people need to make sure they're paying attention to the road. This sometimes means having to ask the kids to pipe down so we can concentrate on getting through a tangled intersection or busy parking lot.