Year-End Deal Reality Check: Chevrolet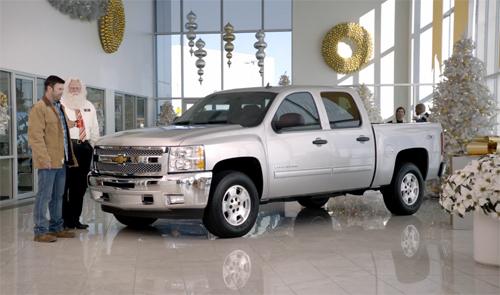 As the year comes to an end, Chevrolet is offering some unique deals on select models, including no-money-down leases or financing that defers the first monthly payment for a few months.
Special deals are available to shoppers of the 2012 Chevrolet Equinox, Traverse and Impala (LS trim only). All three have attractive 0% financing with the option of having no monthly payments until the spring, according to Chevy.
Well-qualified shoppers can get 0% to 3.9% financing for 60 months, depending on the model. The new 2012 Chevrolet Sonic and popular Cruze have 2.9% financing deals for 60 months. The soon-to-be-defunct Impala has $3,000 cash on the hood; so does the 2012 Chevy Avalanche. You can take off $2,000 on a new 2012 Traverse, while the hot-selling 2012 Chevy Tahoe and Suburban have only $1,500 on the hood.
The deals are even more attractive for those looking to lease a new Chevy. Under the Sign & Drive program, you can lease a new 2012 Cruze ($199 a month), Malibu ($229 a month), Traverse ($299 a month) or Silverado ($381 a month for All Star Edition trims) for no money down with 39-month and 39,000-mile terms.
All current Chevy deals end Jan. 3. For more information, go here.