2012 Chevrolet Camaro ZL1 Production Halted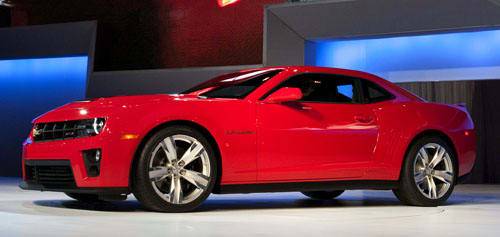 GM has halted production of 2012 Chevrolet Camaro ZL1 over quality issues, reports GM Inside News. The 550-horsepower Camaro is being held for a "quality assessment," according to a GM memo sent to dealers. The automaker hasn't said when the muscle car will go back into production, essentially putting the just-launched speed demon on indefinite hold.
Continue reading below for the full memo to dealers.
All Camaro ZL1 models produced to date are currently being held by General Motors for a quality assessment. At this moment, the duration of the hold is undetermined, and may last a few more weeks. As soon as the hold is cleared, a note will be sent to all dealers to advise that 2012 Camaro ZL1 shipments are underway.
Because of the hold, the upcoming Dealer Order Submission Process (DOSP) cycle that was to be dedicated to ZL1 is being postponed. This DOSP cycle was scheduled to start this Thursday, March 1, 2012, and continues through Tuesday, March 6, 2012. A new date for this DOSP cycle will be provided in the near future.
We regret to have to undertake these actions, especially given the high anticipation for the new Camaro ZL1. We ask for your patience and will continue to keep you posted on any developments regarding production and vehicle shipments from Oshawa.
Sincerely,
Russell M. Clark 
Director – Chevrolet Small Cars, Small Utilities and 
Performance Cars Marketing
ZL1 Production and Shipping Stopped (GM Inside News)