2012 Ford Focus at 2010 Detroit Auto Show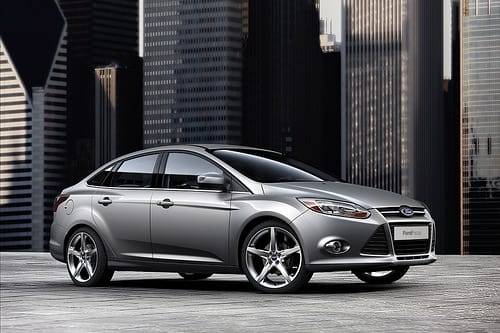 &&&&&EMBEDDED_ELEMENT_START&&&&& {"id":1420668667970,"originalName":"2015_03_04_17_01_16_891_http___blogs_cars_com__a_6a00d83451b3c669e20120a7c25eb4970b_800wi","name":"MMS ID 47473 (created by CM Utility)","URI":"/65/1993502989-1425510077165.","createDate":"2015-03-04 05:01:17″,"metadata":{"AUTHOR":"automatic-content-migration","KEYWORDS":""},"href":"https://www.cstatic-images.com/stock/1170×1170/65/1993502989-1425510077165.","description":"Came from https://www.cars.com/.a/6a00d83451b3c669e20120a7c25eb4970b-800wi","externalid":"47473″,"updatedby":"cmuadmin","updateddate":1425511435686,"associations":{}} &&&&&EMBEDDED_ELEMENT_END&&&&&
Competes with: Honda Civic, Toyota Corolla, Chevrolet Cruze, Mazda3
Looks like: Ford has built a small car that will have competitors scurrying back to the drawing board
Drivetrain: 155-hp, 2.0-liter four-cylinder with six-speed dual-clutch automatic transmission; front-wheel drive
Hits dealerships: Early 2011
Ford is in the middle of a domestic renaissance, being the only U.S.-based automaker to gain market share in the tumultuous industry downturn. Ford succeeded with just a few new products — none as big a volume seller as the compact Focus, which gets a complete overhaul for the 2012 model year.
The all-new Focus represents the first fruits of the automaker's "One Ford" strategy of building vehicles that can be shared around the world. That's not how things worked previously at Ford, as evidenced by the three unique versions of the Focus before this model sold in different parts of the world. The strategy seems to be paying off, as the new Focus sedan and hatchback offer a level of style and substance that should appeal to small-car buyers the world over.
After seeing the new Focus at an event before the Detroit auto show, I would say it has a much more premium appearance than its predecessor, and it's one that should resonate with small-car shoppers. Both the sedan and hatchback have a nice stance, and the car has lots of interesting body-panel creases. A trio of large front vents and a raked windshield give the Focus a sporty look.
The Focus is powered by a new 155-horsepower, 2.0-liter four-cylinder that features variable valve timing and direct injection. The engine teams with a six-speed dual-clutch automatic transmission. Although gas mileage figures haven't been released, Ford says the Focus will offer unsurpassed fuel economy in its class. Whether it's this engine or another one — a turbocharged four-cylinder EcoBoost engine will be offered later in the Focus — the car will need to get around 40 mpg on the highway to live up to that claim.
To achieve that kind of mileage requires careful aerodynamic tuning, and that tuning has influenced the sedan's styling. Martin Smith, executive director of design for Ford of Europe, points to the trunklid's stepped, lipped styling that's intended to help the car slip through the air.
There are similarities between the upcoming Fiesta subcompact and the new Focus on the inside, but what sets the Focus apart from its competitors is the number of high-end features it offers. Rain-sensing wipers, a backup camera, a self-parking system and the new MyFord entertainment and communication interface are available.
The Focus was a breakthrough car for Ford when it debuted in the U.S. about a decade ago. It's received numerous refinements over the years and has managed to keep pace with the segment, but it's been long overdue for an overhaul. That overhaul is finally here — although it won't go on sale until 2011 — and the results are impressive, resulting in a compact car that's among the most upscale and stylish in its segment.