2012 Mercedes-Benz M-Class: Car Seat Check
Little was left untouched with Mercedes' redesign of its midsize SUV, the 2012 M-Class. This five-seater has a new look inside and out as well as revised engine offerings and chassis. Of course, we focused on child-safety seats, and we were excited to fit three car seats across the ML350's backseat. Very few two-row vehicles — luxury or otherwise — can handle three across.
For the Car Seat Check, we use a Graco SnugRide 30 rear-facing infant-safety seat, a Britax Roundabout convertible child-safety seat and Graco high-back TurboBooster seat.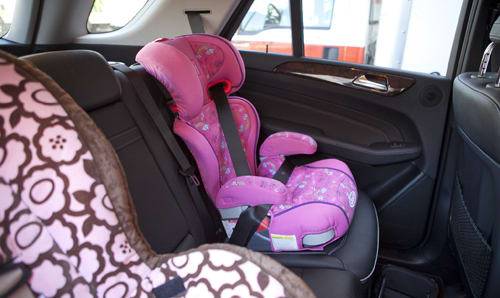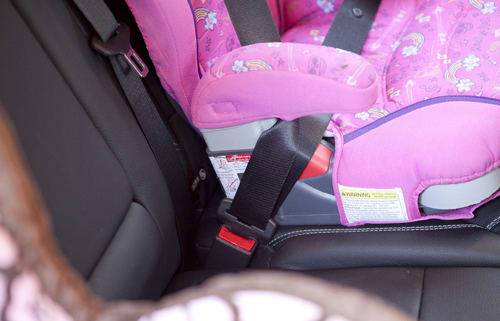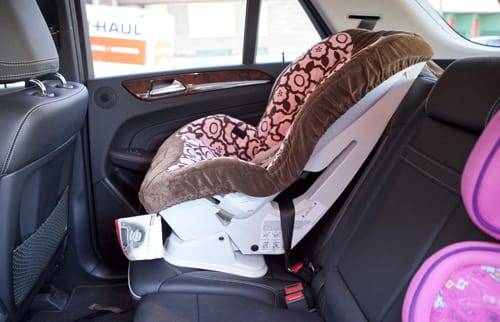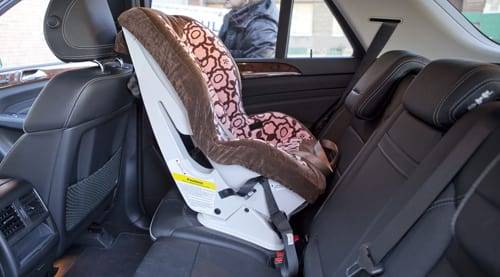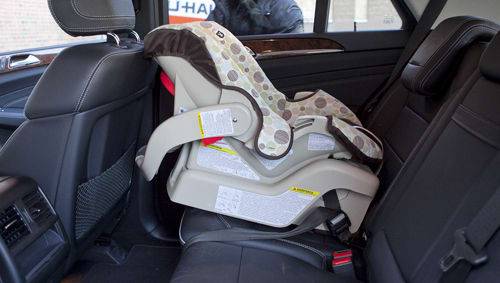 How many car seats fit in the second row? Three
Editor's note: For three car seats — infant-safety seat, convertible and booster seats — to fit in a car, our criterion is that a child sitting in the booster seat must be able to reach the seat belt buckle. Parents should also remember that they can use the Latch system or a seat belt to install a car seat.