2012 Nissan Murano CrossCabriolet Drops Price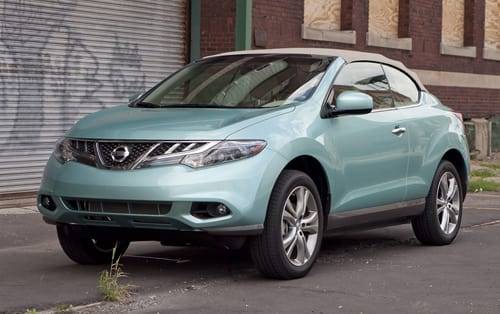 Now in its second model year, the 2012 Nissan Murano CrossCabriolet sees a significant 4% price drop from the 2011 model year. The convertible starts at $44,540, which is $1,850 less than the 2011 model. However, while Nissan doesn't state it in its announcement, the price change is due to removing the standard navigation package and making it an $1,850 option. 
The regular 2012 Murano crossover starts at $29,290, which is the same price as the 2011 model. 
The CrossCabriolet comes in only one trim that is well-equipped. It includes most of the features on the top-of-the-line LE Murano crossover with all-wheel drive. Among the features are 20-inch alloy wheels, automatic high-intensity-discharge xenon headlights, fog lights, LED taillights, heated mirrors, leather upholstery, a Bose stereo, a 7-inch touch-screen and backup camera. Extra safety features include dual pop-up roll bars for rear passengers.
Both Murano crossovers are on sale now. You can learn more about the regular 2012 Murano here.
Related
2011 Nissan Murano CrossCabriolet: First Look
Cars.com Reviews the 2011 Nissan Murano CrossCabriolet