2013 Toyota Prius c: Up Close
In the proverbial flesh, the 2013 Toyota Prius c looks quite good. It's the least awkward design of the Prius family, in my opinion — and much less dorky than the Nissan Leaf.
More 2012 Detroit Auto Show Coverage
The Prius c looks broad and low-slung. The taillights recall those on the Volvo C30 and Leaf, flanking the liftgate and climbing far up the D-pillars. The design is no doubt effective for a low-riding car, but the clear lenses are a fad that should have been retired long ago.
The interior has decent headroom, front and rear, and plenty of legroom, thanks to a driver's seat that slides way back. Even the backseat has usable legroom for a small car, and the floor isn't as high as it is in a growing number of cars, including some larger ones. Backseat roominess comes courtesy of a smallish cargo area, but you can always fold the rear seats for more room. I think this is the best approach.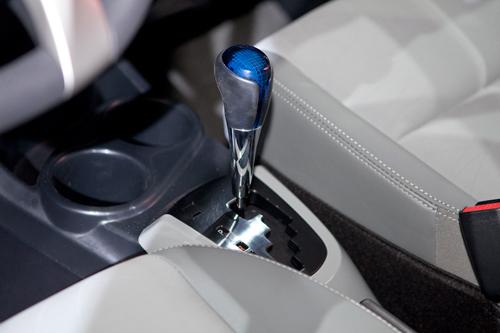 The tilt/telescoping steering wheel looks like a lift from the larger Priuses, and the instrument panel is similarly center-biased and high-mounted, though less elaborate. What's surprising — and welcome, if you ask me — is the conventional gear selector on the center console in place of the Prius-signature floppy toggle.
The car we were allowed to inspect was an early production model. That means it's hard for us to tell the quality of interior materials since they will be altered according to Toyota. The regular Prius and larger Prius v are no bastions of luxury, but we expect with its lower price, the Prius c won't match those two in terms of fit and finish.
All the same, I have no doubts Toyota will sell the heck out of this thing.