2012 Porsche 911 Carrera Cabriolet: Up Close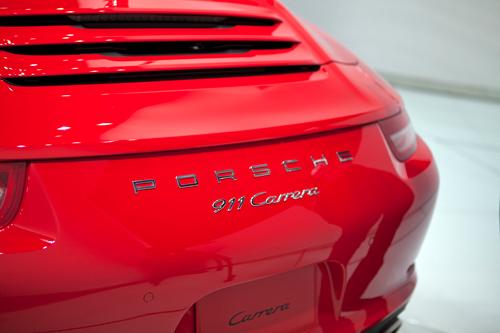 The all-new 2012 Porsche 911 Carrera Cabriolet nails the trifecta of convertible design by looking good with the top up or down and maintaining its coupe counterpart's sleekness. Like the 2012 911 Carrera coupe we saw at the 2011 L.A. Auto Show, the 2012 Cabriolet (available in Carrera and Carrera S) shares the same chassis and powertrain updates.
More 2012 Detroit Auto Show Coverage
The transformation from coupe to convertible is exactly what we'd expect from Porsche: seamless with subtle changes that require a double take to catch. While not immediately eye-catching, the convertible looks far less clunky than its predecessor when the top is up.
<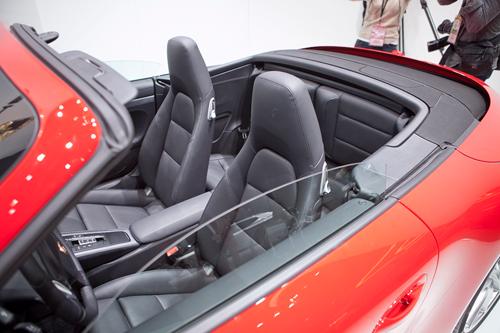 The 2012 uses a new top with fewer visible supports that create a more natural arch across the car. Many soft-top convertibles look sectioned and clunky as the top's frame is visible through the fabric. The 911's new convertible top is sleek and coupelike, looking like one uniform piece.
With the top down, the Carrera appears clean, cut and made for top-down driving. The top retracts by using the remote key fob or using the interior buttons located in an ergonomically friendly position below the gear selector. Visibility over my shoulder seemed good on the floor of the Detroit auto show, though we'll reserve final judgment until we get it on the road in warmer weather.