2013 Audi A4 Allroad at the 2012 Detroit Auto Show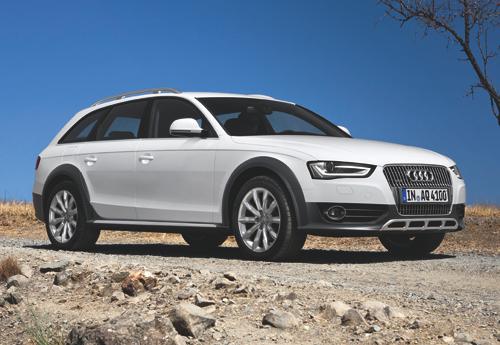 Competes with: Volvo XC70, BMW 3 Series Sports Wagon
Looks like: A more rugged Audi wagon returns to U.S. roads
Drivetrain: 211-hp, turbocharged 2.0-liter four-cylinder; eight-speed automatic transmission; all-wheel drive
Hits dealerships: May/June 2012
European automakers, more or less, are the last bastions for consumers interested in a proper station wagon. A more recent phenomenon in the segment is the rugged-ization of the wagon, which usually involves adding some composite plastic body cladding, a roof rack, raising the ride height and, most importantly, offering a standard intelligent all-wheel-drive system. The move has worked wonders at Volvo, which recently discontinued the V70 in light of robust Volvo XC70 sales. Now Audi has decided to follow suit by bringing back its Audi A4 Allroad wagon for the 2013 model year.
More 2012 Detroit Auto Show Coverage
This is the first time in seven years the Allroad will be sold in this country. It will replace the 2012 Audi A4 Avant when it goes on sale, says the automaker. Already on sale in Europe, the A4 Allroad features a unique exterior look that includes a special grille with vertical slats instead of horizontal ones, an aluminum roof rack, stainless-steel skid plates and lower bumpers, wheel arches and sills coated in a black composite plastic (if the cladding turns you off, Audi also offers a full paint finish option). The model also features a standard panoramic sunroof.
The A4 platform has been modified to add 1.5 inches more ground clearance compared to the A4 Avant. The wheelbase and width also have increased slightly compared with the Avant.
Like the Avant, the Allroad will be powered by the same 211-horsepower, turbocharged four-cylinder, an eight-speed automatic transmission and a permanent all-wheel-drive system.
There are more luxury features available on the model, including a standard eight-way power driver's seat, power liftgate and an optional lane departure warning system. The new model will go on sale early this summer.
Clicking on any image below will launch a larger photo gallery; you can browse through them by hitting the right and left arrow keys.