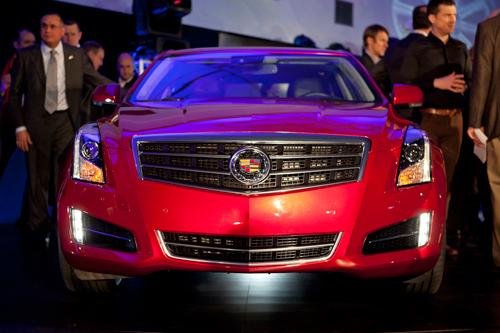 Cadillac had fighting words backing up the ATS, a car that GM North America president Mark Reuss said will challenge German supremacy in the sport-sedan segment. Touting the brand's latest small sedan, Reuss said the ATS is "the most mass-efficient car in its segment," with a curb weight of well under 3,400 pounds. The proof will be in the driving, but the ATS fits the Cadillac lineup and it doesn't look deliberately scaled down.
More 2012 Detroit Auto Show Coverage
Photos don't do the headlights justice. They're intriguing. They sweep over the fenders, ending above the front axle, and there's a bit of first-gen CTS in their character. It's a cool look. A shoulder line appears under the C-pillar, sweeping around the tail. It looks OK, but I found the rear too busy and a bit forgettable. The wheels max out at 18 inches — appropriate here, if smaller than some rivals' wheels — to keep unsprung weight down, Cadillac says.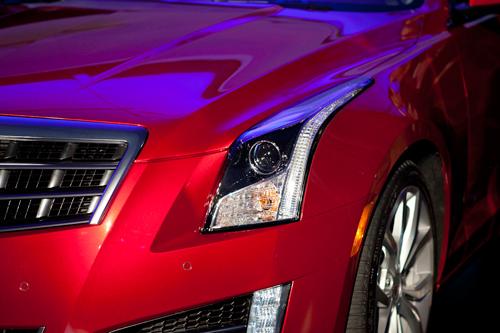 Cabin materials are good — BMW 3 Series good — with available carbon fiber and stitched panels atop the dash and doors. An official told me it's faux leather, and it feels more tautly stretched than the ultra-padded faux-leather dash in the CTS. But it fits the character of a sport sedan, and all the important areas – where your knees would dig into during hard corners, for example — are padded. I'm sold.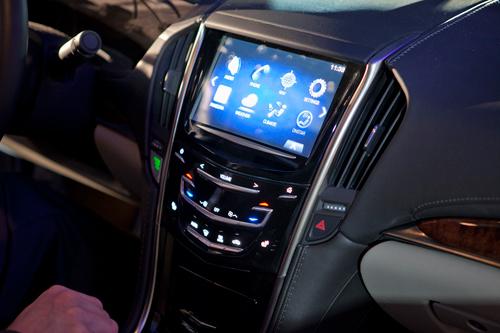 Cadillac's Cadillac User Experience (CUE) swaps center buttons for touch-sensitive controls in most trim levels. I'm skeptical about touch-sensitive controls — in Ford vehicles, in our long-term Chevrolet Volt — and the ones in the show cars weren't fully functional. But the system does have some interesting conveniences: You can drag often-used functions on the 8-inch touch screen to an area up top for quick access, for example.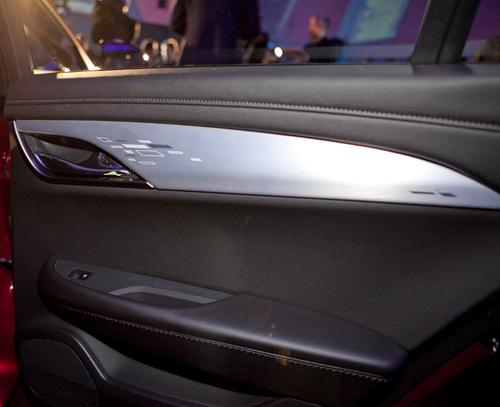 The front seats afford enough room and decent adjustment range, but tall drivers may find headroom tight. Most adults will find the rear seats sit too low to the floor, and the center driveshaft hump intrudes into space for your feet. Short windows minimize sightlines back there, too, so any claustrophobes will want to call shotgun. Trunk volume, at just 10.2 cubic feet, trails the segment, but the compartment looks efficiently packaged — it's narrow but deep enough for a full-size suitcase. It's a small car on the inside but so are the best cars in this segment.