2013 Chevrolet Sonic RS: Up Close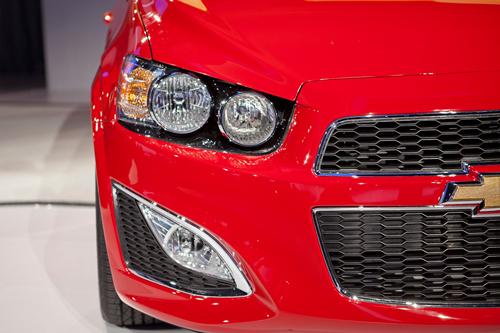 Amid other hot GM products — namely two shapely Chevrolet concepts and the Cadillac ATS — sat the Sonic RS. The sportier RS should augment the Sonic, a subcompact that's fared well since it went on sale in August 2011, with a dash of extra performance. A few other elements distinguish the car, and if Chevrolet keeps to a modest markup over a top-of-the-line Sonic LTZ hatch — it runs around $18,000 with the turbo four-cylinder — then the RS could find enough customers to survive.
More 2012 Detroit Auto Show Coverage
The Sonic's circular fog lamps match the car's headlights, but the RS' tear-drop fogs lose the similar look. On a budget car, dressing the side mirrors with black caps looks like a downgrade. Lesser trims have body-colored side mirrors; the black ones appear cheaper from afar.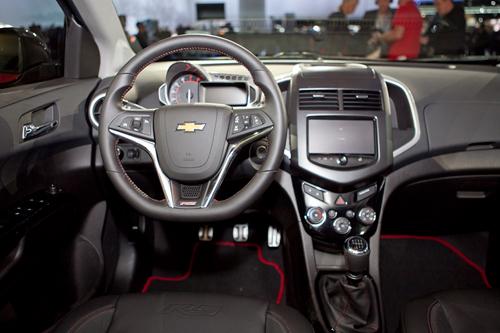 The RS' interior redeems things, with some of the nicest leather seats in the econobox class; it's a far cry from the plasticky leatherette in the Sonic and closer to the premium hides in a Fiat 500.
Available only in the RS, Chevrolet's 7-inch MyLink touch-screen allows you to stream navigation from a purchased smartphone application. That could make it the cheapest in-dash navigation option out there by a long shot, enabling better integration — and safety — than any handheld device.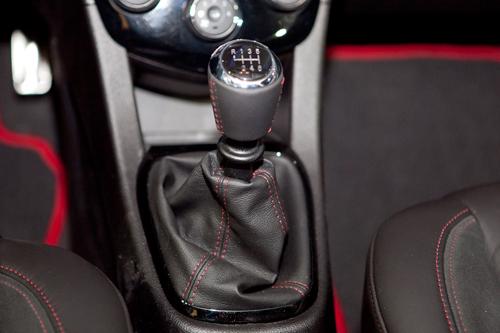 The Sonic RS gets the same 138-horsepower, turbocharged four-cylinder, but unique gearing for the manual transmission and a different final drive ratio for the automatic should help power off the line, which is peppy enough as it is. Throw in rear disc brakes and a sport-tuned suspension and the Sonic RS could match the Ford Fiesta or Honda Fit for go-kart balance. Here's hoping it doesn't sacrifice the nameplate's relative refinement in the process.