2013 Mercedes SL-Class: Up Close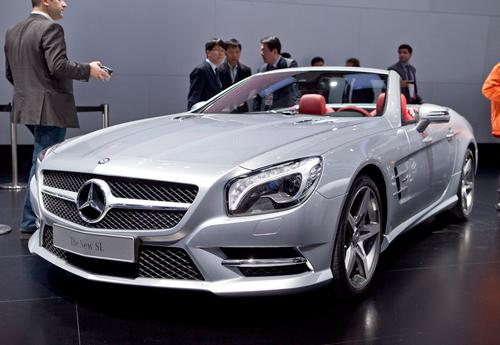 There are three important milestones for judging a new car design: The first is when you see it in person for the first time. The second is when you see it out on the street and in motion. The third is the test of time. Having just passed the first milestone with the redesigned 2013 Mercedes SL-Class, I'm very much on the fence.
More 2012 Detroit Auto Show Coverage
Even here at an auto show, the red and silver SLs on the floor come across differently. It depends on the lighting and the angle. While the red paint is striking, the silver on the limited-production Edition 1 model seems to blend better with the car's bold new shapes and appliques.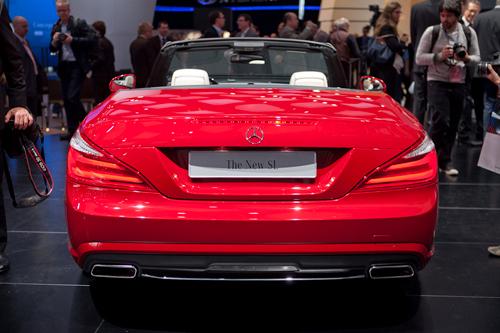 There's a disconnect between the updated but very smooth rear end -- a classy look -- and the various vents and ribs on the hood and fenders, which border on overkill. I find the headlights, which incorporate an Audi-style LED swoop, particularly challenging. They'll require some acclimation, at minimum.
The interior is comfortable and luxurious, as you'd expect, and I definitely noticed the increased width, though it's reportedly only about 1.5 inches greater in shoulder room than the previous generation.
Unfortunately, we haven't gotten a look yet at the retractable hardtop's operation, which Mercedes says completes in less than 20 seconds, an improvement of about 10 seconds. Likewise, we look forward to testing the Magic Sky Control, which darkens the moonroof at the push of a button using technology seen on auto-dimming rearview mirrors.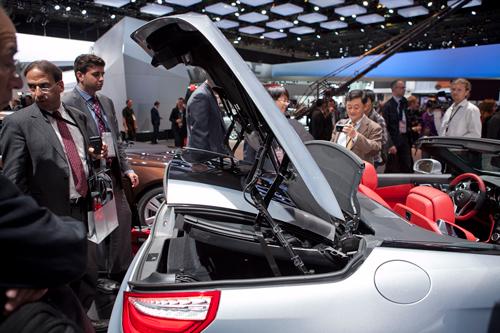 More than any of that, though, we need to feel and hear the new 2013. Mercedes says it's 275 pounds lighter than the 2012, which we applaud, but considering that the current generation weighs more than 4,200 pounds, it seems like a baby step ... maybe a toddler step.
Another big test will be Frontbass, a stereo speaker system developed with Harman Kardon that Mercedes says uses the front of the car's structural members as a resonant cavity for subwoofers in the floorboards, which is something that's never been done before.
The SL500 will hit showrooms this spring. Equipped with exclusive paint, full designo leather, an imitation suede headliner, special badging and loads of standard equipment, the Edition 1 version will be limited production. Mercedes doesn't want to limit its options with a firm number. Each U.S. dealer should get at least one.