2013 Subaru BRZ: Up Close
Subaru's long-awaited BRZ sports car made an appearance at the 2012 Detroit auto show, and despite its small exterior size, there's room inside for taller folks — as long as they steer clear of the rear seats.
More 2012 Detroit Auto Show Coverage
Subaru's cars lack a consistent face, and the BRZ introduces yet another look featuring a large front intake with black plastic trim on the upper edge. The hood is extremely low — lower than the top of the front fenders at some points — and the wedge headlights lend a dose of aggressiveness.
Still, something isn't quite right with the car's stance; it looks like it's sitting a little high on its wheels, with too much of a gap between the tires and fenders. I have no doubt the aftermarket tuners will rectify this in short order.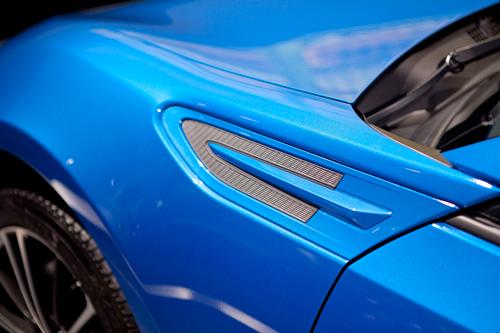 Subaru added some appliques on the BRZ's front fenders. Some automakers do a nice job with these, like BMW with its M cars, but the BRZ's have a dull, tacked-on look that diminish the design. The tail matches the front-end's aggressiveness with a large rear diffuser, dual exhaust tips and an available rear spoiler.
The BRZ's small, low footprint is deceiving because the cabin easily accommodates 6-foot-plus adults. Very long front-seat travel helps in this regard, and the steering wheel tilts and telescopes. Granted, with the driver's seat all the way back rear-seat legroom is nonexistent, but the backseat is marginally useful to start. With the rear seats folded, Subaru claims there's enough cargo space to carry four extra wheels and a jack for a day at the track; I suspect those rear seats will stay folded more often than not.
The front bucket seats are relatively wide so the side bolsters don't hold you too tightly, and the dashboard sits like a ledge in front of you. There are some unique interior bits like toggle switches on the center control panel, and materials' quality is decent overall. The stick shift moves with a direct, mechanical precision.
At a time when most cars — sports cars included — have grown larger and heavier, it's refreshing to see something like the BRZ enter the market. With a curb weight of just less than 2,800 pounds, the car keeps the weight down, which should pay dividends all-around as far as the driving experience is concerned.