2013 Volkswagen Jetta Hybrid: Up Close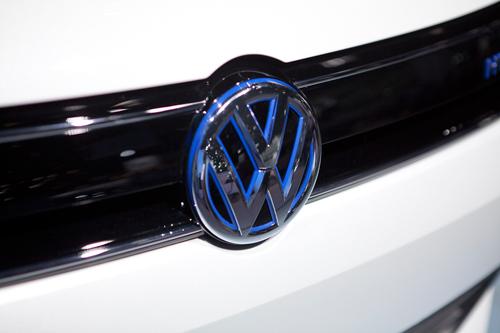 While the Hyundai Sonata Hybrid's styling leaves no question that it's not a regular Sonata, Volkswagen's new Jetta Hybrid could easily be mistaken for the regular Jetta. Or the TDI for that matter.
More 2012 Detroit Auto Show Coverage
Subtle updates include a blue-ringed VW badge on a piano-black grille — a nice look, to be sure — that's bordered by headlights with available LED daytime running lights. There are also some small hybrid badges, but the large hybrid graphic on the doors is strictly an auto-show touch.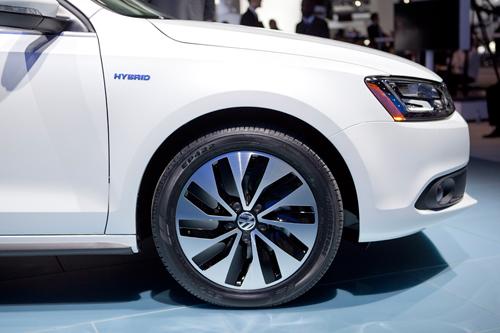 Inside, the Jetta Hybrid has some of the premium appointments seen on the gas-only GLI, such as a soft-touch dashboard, and it features some hybrid-specific cues like a charge/assist gauge in the instrument panel and soft simulated leather upholstery with a unique pattern. However, some of the car's downmarket elements remain, such as hard plastic on the upper doors where you might rest your arm.
It's good to see the Jetta Hybrid retains the split-folding backseat and some of its utility despite the addition of a lithium-ion battery in the trunk. The battery creates a substantial ledge in the cargo floor, but there's still an opening that's about 6 inches high, which is better than nothing.
Official pricing hasn't been announced, but Volkswagen expects the Jetta Hybrid to start around $25,000. That's about what a Honda Civic Hybrid costs, but it's more than the $22,775 Jetta TDI diesel, which gets an EPA-estimated 30/42 mpg and 34 mpg combined. The Jetta Hybrid will be considerably more efficient if Volkswagen's 45-mpg-combined estimate holds.