BMW Confirms X4 for U.S. Market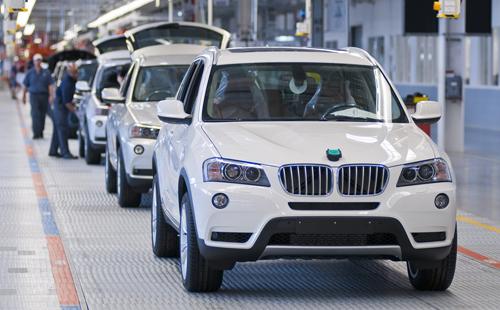 BMW announced today that, along with a major expansion of its sole U.S. car plant, the company will launch a new SUV model, called the X4.
BMW currently sells the compact X3 (shown above), midsize X5 and the sporty, coupe-like X6 SUVs. The X6 is pretty much an X5 with an added dose of styling and exclusivity (read: more expensive). We don't have much to go on — just the nameplate, really — but we imagine the X4 will play the part of the X6, only smaller.
The X4 will go into production at BMW's Spartanburg, S.C., plant, which currently builds all of BMW's other SUV trims. The expansion will be a $900 million investment for South Carolina, and it will add 350 jobs to the plant for a total of 7,500 employees. The expansion should be completed by the end of the year, when the new model will likely go into production.