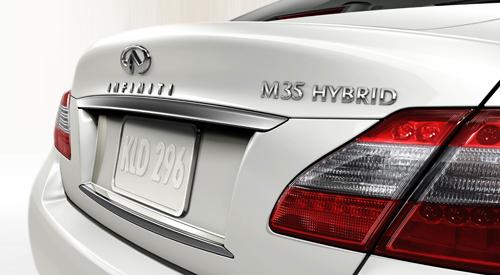 Do hybrid buyers have a need for speed? It seems counterintuitive, but Infiniti thinks so. The automaker recently crowned its M hybrid sedan the world's fastest hybrid. Nissan's luxury arm pitted its M35h against the Porsche Panamera S Hybrid in a drag race.
During a 90-second video called "The Duel," the M leaves the Panamera in a cloud of dust and beats it to the finish line. Infiniti lists an 11.5-second zero-to-100-mph acceleration time and a quarter-mile time of 13.4 seconds for its hybrid. The automaker says a third-party testing company confirmed the results, which have also been certified by Guinness World Records.
Infiniti didn't say how much gas was wasted in racing these two hybrids, however.
Watch the video here: http://www.youtube.com/user/Infiniti