Kizashi Goes Sledding in Suzuki's Super Bowl Ad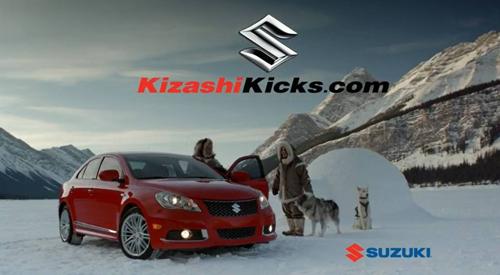 Remember Suzuki's all-wheel-drive midsize sedan? Looking at Kizashi's sales numbers, not too many people do. Though Suzuki's 2011 U.S. sales were up 11 percent, it sold only 6,942 Kizashi sedans last year. The automaker is spending big bucks on a Super Bowl ad to jog our memories. Kizashi is the star of its 2012 spot, the second consecutive year Suzuki has made a Super Bowl ad.
In the spot, called "Sled," an Eskimo in the tundra trades his toboggan in for a Kizashi and tools around through ice and snow while his sled dogs go along for the ride. His wife is less than pleased.