Make Your Voice Heard on the New Fuel-Economy Standards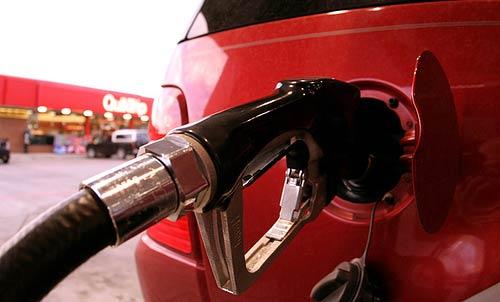 The new 55-mpg fleetwide corporate average fuel economy target set for 2025 goes under public scrutiny later this month. Several public hearings are being held on the proposed rule before it goes into effect, according to PickupTrucks.com.
The new fuel-economy target, jointly proposed by both the EPA and the National Highway Traffic Safety Administration, would dramatically increase fuel economy and decrease greenhouse gases starting in 2017. The new 2017-25 standards — on top of the ongoing improvements to achieve a fleetwide 35.5-mpg standard by 2016 — are projected by the Obama administration to add $2,985 to the average cost of a new vehicle by 2025, according to the Detroit News.
Vehicles like the Toyota Prius, Ford Fusion Hybrid, Chevy Volt, Nissan Leaf, Honda Civic Hybrid and Hyundai Sonata Hybrid already meet the 2025 standard, which amounts to a 39 mpg combined score in real-life driving, said the EPA to USA Today.
The agreement was reached between automakers, environmentalists, the state of California and the White House. California agreed not to challenge the national average with a higher rate of its own.
The first public hearing will be held in Detroit on Jan. 17 at the Courtyard in downtown Detroit; the second is scheduled for Jan. 19 in Philadelphia at the downtown Crowne Plaza; and the third will take place on Jan. 24 in San Francisco at the Hyatt at Fisherman's Wharf. All three are scheduled to start at 10 a.m.
Additionally, the agencies have created a conference call line where anyone can listen in to the meetings. Call 866-299-3188 and use conference code 734-214-4423#. The 60-day public commenting period on the law started Dec. 1 and ends Jan. 30. You can check out the full proposed rule on at the Federal Register, here.
Public Hearings on New Fuel Economy Standards (Pickuptrucks.com)