Maserati Kubang Concept: Photo Gallery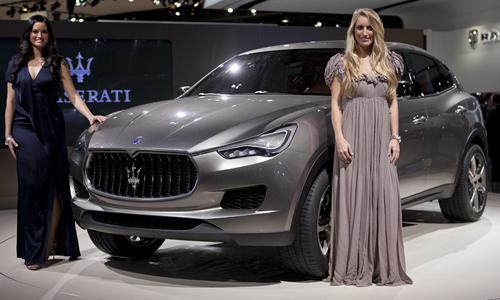 Maserati's first foray into the SUV market will yield a vehicle composed of many different DNA strands. The new SUV, previously thought to be called the Kubang, will be built in Detroit and use Jeep Grand Cherokee architecture, a Fiat transmission and a Ferrari-sourced powertrain.
More 2012 Detroit Auto Show Coverage
Though Maserati's been throwing the Kubang name around since the first concept debuted at the 2003 Detroit Auto Show, the production version will use a different moniker when it goes on sale for the 2014 model year, according to Fiat boss, Sergio Marchionne. Another version of the concept SUV resurfaced at the 2012 Detroit Auto Show.
Clicking on any image below will launch a larger photo gallery; you can browse through them by hitting the right and left arrow keys.