New Safety Tech Takes Decades to Hit Entire Car Market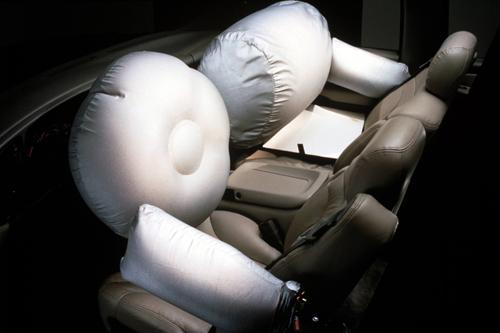 It typically takes three decades or longer for a new safety technology to spread to 95% of vehicles on the road, and it can take decades more for the technology to trickle down to the remaining 5% because of holdouts who love their vehicles too much to let them go, according to the Highway Loss Data Institute, an offshoot of the Insurance Institute for Highway Safety.
That's because new safety technologies, such as front airbags or electronic stability control, usually start as an expensive option on luxury vehicles, and over time they become standard equipment on most mainstream models. If a new safety feature were standard from day one, by extrapolating new-car sales (about 10 million new passenger cars a year) it would take at least 24 years to introduce the feature to the whole fleet of some 240 million registered vehicles.
A government mandate could speed things up, HLDI says, but antilock braking systems, which were never mandated, have been one of the fastest-implemented safety technologies. Introduced in 1985, ABS should be available to 95% of the fleet by 2015. However, despite the prevalence of ABS, the technology has not been proven to have saved many lives, according to IIHS. Front airbags, reintroduced in 1984, should be in 95% of vehicles by 2016.
Newer technologies — such as side curtain airbags, which were introduced in 1998 — will take until 2028 to hit 95% of the marketplace. Electronic stability control, which became a standard feature on all 2012 models, is predicted to hit 95% of cars by 2029.
Forward collision warning, lane departure warning, side-view assist and adaptive headlights have a much longer wait before we see them in large portions of the U.S. car fleet. Introduced in 2000 and available in only 11% of all new cars today, forward collision warning systems will not be widespread until 2049, HLDI says.
HLDI estimates that if all vehicles were equipped with forward collision warning, lane departure warning, side-view assist and adaptive headlights, about 1.9 million accidents and one in three fatal crashes could be mitigated by the technology.
It just seems like a matter of time until lifesaving technology such as forward collision warning ends up legislated as standard equipment in all new vehicles. But HLDI points out it will still probably take at least 30 years for the technology to reach its full effect, regardless of mandate. That means features like vehicle-to-vehicle and vehicle-to-infrastructure communications and Google's self-driving car technology probably wouldn't show up in most of America's cars until well past 2050.