Reader Review of the Week: 2012 Dodge Durango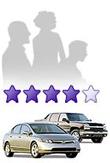 "Durango Magnet," from El Paso, Ill., just turned in his relatively new Chevrolet Tahoe for a brand-new 2012 Dodge Durango. As this reader's username would suggest, Durango Magnet was drawn to the SUV's luxurious cabin, ride and its relatively affordable asking price compared to other Chevrolet crossovers and SUVs he's driven. Continue reading the full review to find out more. Once you're done, write a review about your own car here.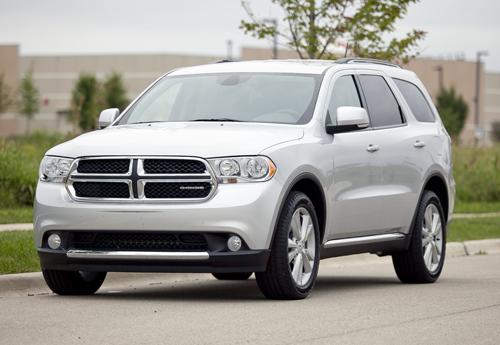 "My new 2012 Dodge Durango Crew is the best overall vehicle I've owned (even better than my late model Yukon). It is a pleasure to drive. Handling and cornering are excellent. The highway ride is more like a luxury sedan than an SUV. Definitely the quietest, smoothest SUV I've ever driven (and I test-drove dozens).
"The interior is a masterpiece. Everything fits together perfectly, and the quality resembles Audi interiors. The seats are super comfortable and supportive, and even the third row is plenty roomy for me and I'm 6 feet tall. All of the seat configurations, user-friendly dash layout and gigantic in-floor storage area behind the third row make the Durango's interior design second to none.
"The 3.6-liter Pentastar V-6 provides plenty of power and runs a zero-to-60 time less than a second behind my '09 Tahoe's 5.3-liter V-8. I average about 20 mpg in town and 26 mpg on the highway — unbelievable for a 5,000-pound SUV! The all-wheel-drive system provides excellent traction on snow and ice.
"I paid just over $33k for my new Durango Crew equipped with cloth seats, sunroof, navigation, backup camera, power liftgate, automatic headlights, backup sensors, full roof rack, all-wheel drive and power folding third-row head restraints to name a few things. I would have had to pay at least $5K more to get a comparably equipped Chevrolet Traverse (the other vehicle I most seriously considered). I cannot think of one negative thing about this vehicle. Anyone in the market for a luxurious, practical, remarkably fuel-efficient and well-priced full-size SUV should definitely test-drive the Durango.