Reader Review of the Week: 2012 Mazda3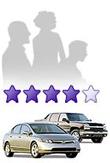 Mazda made a big change to the Mazda3 for the 2012 model year by adding a more efficient engine that's rated at 40 mpg highway. Called SkyActiv, it's only available on the sedan's top trims, which seems to be what Joey from Orange County, Calif., purchased and reviewed on Cars.com. He reveals his real-world mileage in his review below. You can write your own review here.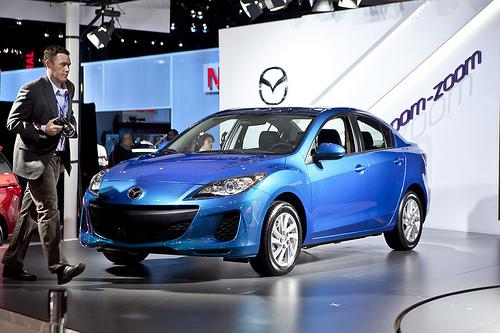 "This car is efficient and sporty at the same time. In the month we've owned it, we've gotten superb mileage with it — even getting as much as 42 mpg on the freeway. The ride is firm, planted and controlled but comfortable. Going into curves is a lot of fun as you don't really have to slow down.
"The leather seats, which are heated, are very nice. Still need to figure out how to operate the navigation system. The Bose sound system sounds great with the Sirius Satellite Radio. There's a neat feature on the power exterior mirrors that lets you know if there's a car in your blind spot. So far, it's been a joy to drive ... I can't think of a single complaint. For the money, we sure got a lot. Love this car!"