Saab Fans Rally Across the World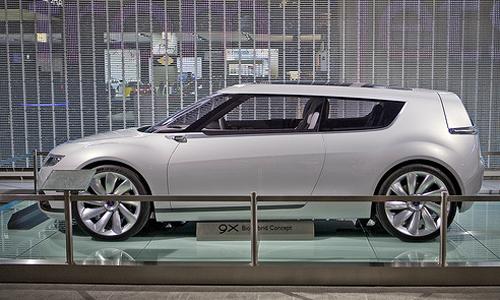 The Saab brand has historically cultivated a cult-like following, and in its troubled times, supporters are rallying. Though not much has been heard from Saab since the automaker filed for bankruptcy late last December, brand loyalists haven't been as quiet. As the company begins to wind down and negotiate the restructuring process, enthusiasts are ramping up efforts to promote the ill-fated marque.
Fan site SaabsUnited.com has launched a campaign called "We are Many, We are Saab" and has organized caravans and rallies across the U.S. and the world in a final show of support for the troubled company and its vehicles. It's reporting that 39 countries hosted or plan to host more than 100 events this January, many in the U.S.
"Through getting as many people together, we want to show clearly that Saab may be bankrupt but the brand itself is very much alive. You can see this as a positive note towards those interested in helping Saab restart production. The brand simply deserves another chance," SaabsUnited said in a press release. The group organized a similar event in 2010 when the brand was once again facing troubled times.
The protests may fall on deaf ears, however, amid news that Saab has begun to liquidate its assets, including its historic museum in Trollhatten, Sweden. Consumer Reports is reporting that more than 120 vehicles housed in the museum, many of them concept cars and prototypes, are for sale and will be auctioned off next month if not sold by Friday.
Notable Saabs in the collection include the first car Saab ever made, the 1946 UrSaab, the 1976 Saab-Scania Electric Postal Van, the 1997 Saab 900 Talladega Challenge car, the 1988 Saab 9000 T16 with joystick controls, the 2006 Aero X Concept and the 2008 9-X BioHybrid Concept.
Saab bankruptcy: Museum car collection to be auctioned off on Friday (Consumer Reports)