Seinfeld Begs, Bribes Way Into Acura NSX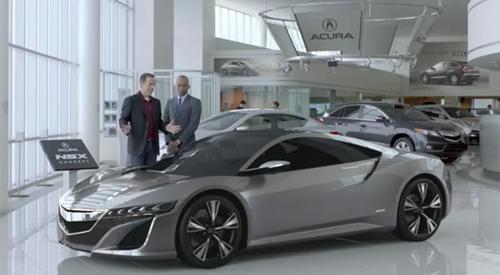 Automakers are rolling out the big names for their Super Bowl XLVI ads. Comedian Jerry Seinfeld is the latest star to endorse a car during a game-time commercial.
Unsurprisingly, the spot is funny, and true to form, it's an uncomfortable funny. Jerry wants the new Acura NSX, but finds out he's customer No. 2 on the waiting list. In response, he launches a campaign to be the first in line to get Acura's new sports car.
His fantastic bribery plots finally win him the keys, but in a very Newman-esque moment, rival comedian Jay Leno swoops in. Seinfeld is again relegated to the No. 2 spot.
The NSX first met the public in concept trim at the 2012 Detroit auto show; Acura says the production version should debut within the next three years. Watch the extended version of the ad on Acura's Youtube page.