Tesla Model X Crossover Teased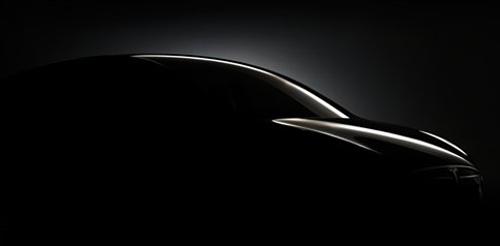 We still have to wait until July for the first Tesla Model S sedans to go on sale. Even so, that's not stopping the automaker from announcing a new model that the company has been working on, alongside the Model S, called the Model X.
Based off the Model S, the Tesla Model X is a crossover. It will be unveiled to the public via the company's website at 8 p.m. PST on Feb. 9, according to a tweet from Tesla CEO Elon Musk. The vehicle will officially debut at the company's Los Angeles Design Studio park. No word on if the new model will also be shown at the 2012 Chicago Auto Show, which will be underway at the time.
According to Tesla, the Model X combines the functionality of a minivan with the design of an SUV. Since the crossover features the Model S' powertrain and platform, Tesla believes it can get the Model X out quickly. With development already underway, the company expects a late-2013 delivery.
Tesla says the Model X will be priced similarly to the Model S, which
starts at $57,400
before any applicable tax credits. The new crossover should also have similar trims and battery capacities. Tesla aims to sell 15,000 Model X crossovers and 20,000 Model S sedans per year.
As of November, the company had $574 million in cash and loans available to finish the nearly complete tooling for the Model S. About $150 million will be spent on designing the Model X, says Tesla. It will be built at the same factory in the San Francisco Bay area. The company says there's no reason to raise any more funds to get the Model S or Model X into the hands of customers. Tesla already has some 8,000 orders for the Model S, according to Forbes.