2012 Mitsubishi Outlander Sport: Car Seat Check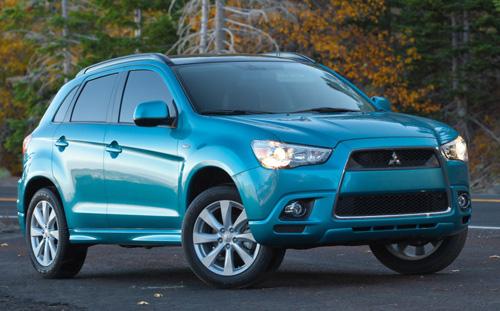 Though the 2012 Mitsubishi Outlander Sport is an ultra-small crossover, it handled our child-safety seats surprisingly well. This five-seater is nimble on the open road and in tight parking lots, and its higher ride height offers a good view of the road.
For the Car Seat Check, we use a Graco SnugRide 30 rear-facing infant-safety seat, a Britax Roundabout convertible child-safety seat and Graco high-back TurboBooster seat.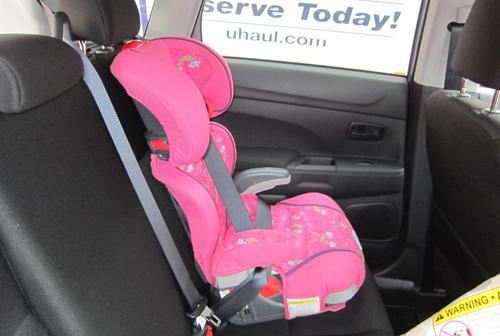 The front seats are adjusted to a comfortable position for a 6-foot driver and a 5-foot-8 passenger. The three child seats are installed in the second row. The booster seat sits behind the driver's seat, and the infant seat and convertible seats are installed behind the passenger seat. We also install the infant seat in the second row's middle seat with the booster and convertible in the outboard seats to see if three car seats will fit. If there's a third row, we install the booster seat and a forward-facing convertible.
Here's how the 2012 Outlander Sport did in Cars.com's Car Seat Check:
Latch system: The two sets of lower Latch anchors stick out from between the back and bottom seat cushions. The Outlander Sport has three tether anchors. The outboard seats' tether anchors are midway down the seatback; they're difficult to use because there's not a lot of clearance under the tether bar. The middle seat's tether anchor is at the top of the seatback.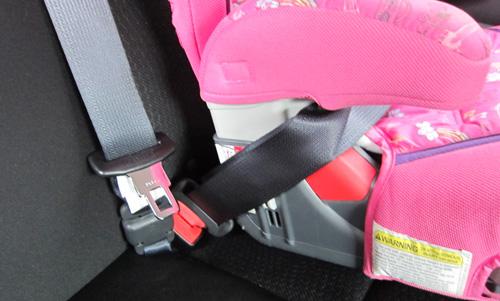 Booster seat: Our high-back booster seat sat flat against the second row's seatback. The seat belt buckle is on a stable base, but it's recessed between the seat cushions.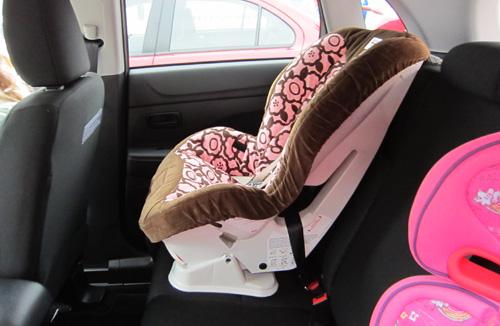 Convertible seat: Both the forward- and rear-facing convertibles fit well in the Outlander Sport.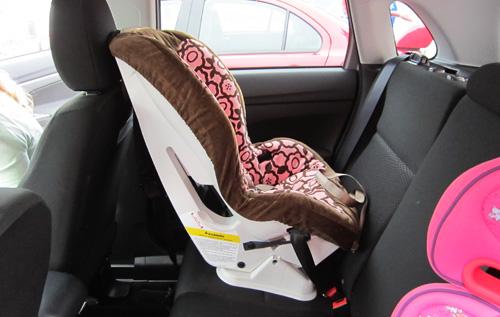 Infant-safety seat: Thanks to a flat seat bottom cushion, the rear-facing infant-safety seat also fit well in this crossover. We didn't have to move the front passenger seat forward to achieve a good fit.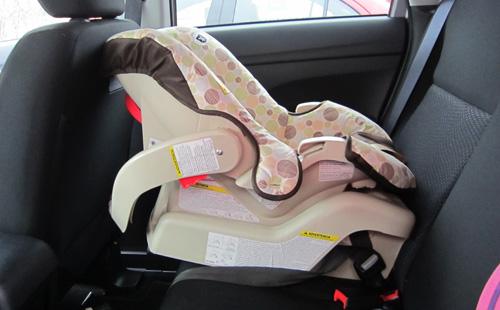 How many car seats fit in the second row? Two
Editor's note: For three car seats — infant-safety seat, convertible and booster seats — to fit in a car, our criterion is that a child sitting in the booster seat must be able to reach the seat belt buckle. Parents should also remember that they can use the Latch system or a seat belt to install a car seat.