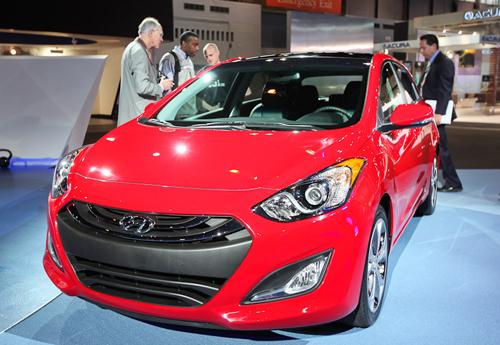 Hyundai's Elantra GT hatchback is a needed replacement for the Elantra Touring that suffered in the mileage and styling departments compared to the sleek, 40 mpg Elantra sedan, which was redesigned for 2011. The GT's short nose and tail, along with its swooping body lines, give the four-door hatchback a trim, athletic look.
More 2012 Chicago Auto Show Coverage
While the GT's interior dimensions are on par with the segment's roomiest hatches, after my first look at the Chicago Auto Show, the rear hatch and folding seats – two important hatchback parts -- have room for improvement.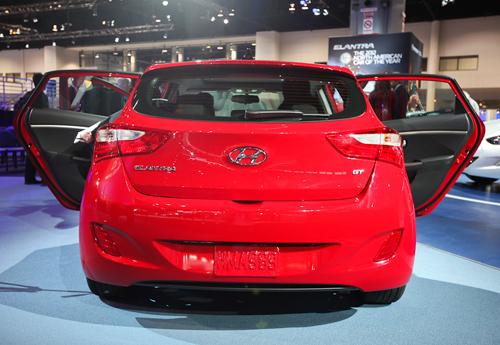 The rear tailgate opens higher than most, which has its pros and cons. What's good is that even at 6 feet tall my head was clear from any run-ins with the open hatch. The bad news is that the handles to close the gate are high off the ground and in an awkward position for grabbing, which could pose a problem for shorter drivers.
One of any hatchback's greatest assets is the usefulness of its folding the seats for additional cargo room. The GT's rear seats fold in a split configuration, but the two-seat portion seems unnecessarily heavy. I confirmed this with another Cars.com editor who also thought they were difficult to lift after being folded.
The GT promises a sportier driving experience compared to the comfort-oriented Elantra sedan. The outside matches that persona, and we'll be able to tell you if it delivers when we drive it closer to its summer release.