2013 Nissan 370Z: Up Close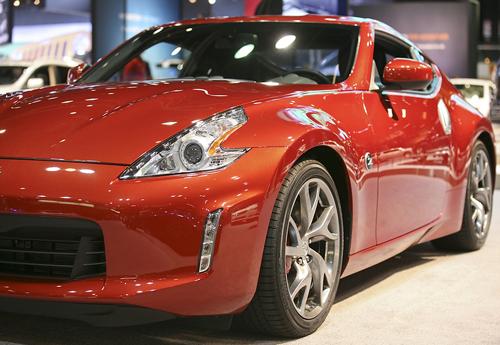 Mild is a generous way to describe Nissan's changes to the 2013 370Z, but there's still a lot to like if you're a sports car fan. The coupe's compact, athletic proportions haven't changed, and the Z has a great stance.
More 2012 Chicago Auto Show Coverage
The front grille and bumper have been simplified, but the new design works, allowing the arrow-shaped headlights to serve as the distinctive design element. LED daytime running lights, which have quickly become a must-have design feature, accent the front corners.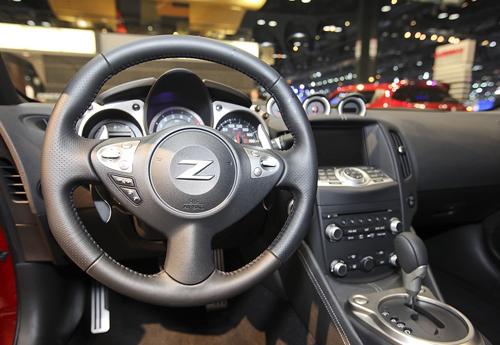 The Z's two-seat cabin isn't as snug as you might think. It's big enough for taller drivers, and the relationship between the seat and steering wheel makes for a great driving position. The interior doesn't see any significant changes for 2013, but materials quality is still decent.
Beyond offering credible performance, which the 370Z has no problem delivering, a sports car has to look good on the street. That's where I first saw the 2013 Z. It was parked at the curb outside a Nissan event before the auto show, and it easily checked that box, too.