Cars.com Reviews the 2012 Mercedes-Benz M-Class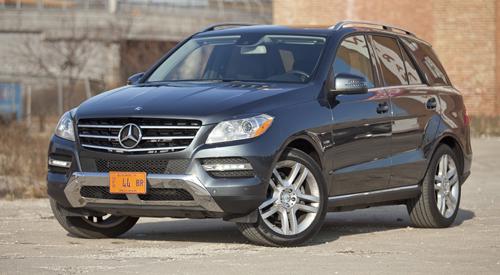 Like the comfortable and composed S-Class sedan but need more room? The M-Class midsize SUV should do the trick, says Cars.com Editor Mike Hanley, who tested the ML350 Bluetec diesel version and found it powerful, fairly quiet and pretty fuel efficient for a vehicle this size.
But diesel costs several cents more than premium gas, and Hanley also points out that the Bluetec version starts around $1,500 more than the base gas version. Is it worth the price?
2012 Mercedes-Benz M-Class Review