Chrysler Mopar 300: Photo Gallery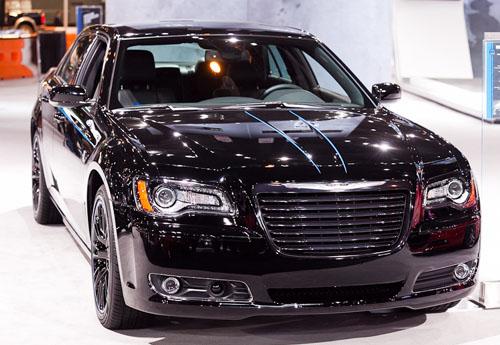 Chrysler's 300 is getting a new factory-built option that gives it more aggressive styling and a performance boost. Designed and engineered by Mopar, Chrysler says it'll achieve better acceleration times than the regular 300C.
More 2012 Chicago Auto Show Coverage
The Mopar 300's bold exterior design cues include black paint and blue-striped 20-inch wheels, beltline and hood. Black leather trims the interior and blue stitching dots the surfaces in the cabin.
Clicking on any image below will launch a larger photo gallery; you can browse through them by hitting the right and left arrow keys.
Cars.com photos by Peter Wynn Thompson