Coming Soon: Kia's K9 Flagship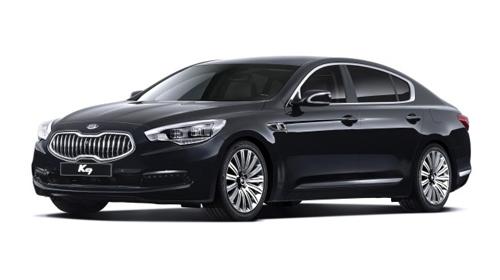 Two weeks ago, Kia announced plans to bring a rear-wheel-drive flagship to market, marking the South Korean automaker's first foray into the large luxury sedan segment. Previously
codenamed KH
, we now know the sedan will be called K9 when it goes on sale in its home country during the first half of the year.
But that's not what we'll call it in the States -- if and when it comes here. According to Kia's statement, "the Korean market name will be 'K9' -- while the name for export markets, as well as overseas launch timings, will be revealed later this year."
The released photo shows an aggressive-looking wide-mouth grille, sweeping angular headlights and a sloping rear roofline. It also sports LED headlamps and lots of chrome trim.
As far as powertrain and platform, Hyundai, Kia's corporate cousin, has been in the near-luxury rear-wheel-drive market for a few years with its Genesis and Equus sedans, so it makes sense for Kia to borrow some componentry.