Fiat Goes Big-ish With 500L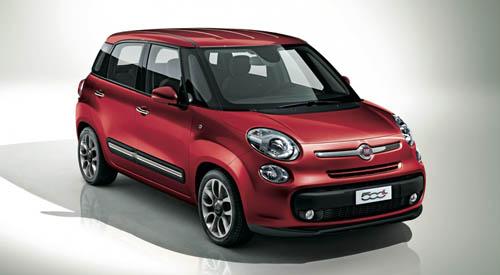 Chrysler released two images of a new compact car from its Fiat brand, and while it's not quite big, it is a little larger than you'd expect.

The 500L — the L stands for large — is a five-passenger hatchback, and though specs haven't been released, it will be larger than Fiat's current 500. Based on the photos, it looks like the 500L is taller and a bit longer than the 500 subcompact.

The 500L will be made in Kragujevac, Serbia, and is expected to arrive in the U.S. in 2013. It will officially meet the public at the Geneva International Motor Show on March 6.