Honda Moves Up Civic Update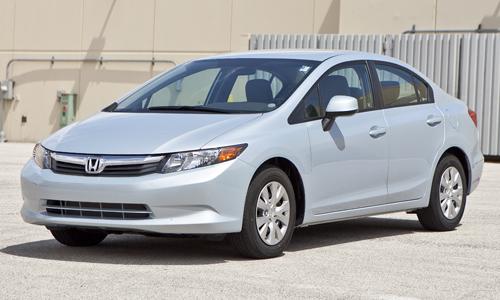 Honda is accelerating its plans to update the
Civic
, Automotive News is reporting. Although it's selling pretty well, Honda's redesigned-for-2012 Civic has been panned by critics, tarnishing the brand image of this perennial compact-class benchmark.
Earlier reports suggested that Honda was planning a midcycle refresh sometime in 2013, but Honda officials at the National Automobile Dealers Association convention in Las Vegas announced that an updated Civic will come out this fall, just 18 months after the new one debuted.
With the 2012 redesign, the Civic got fresh styling, a new specific high-fuel-economy model and, many argue, a cheaper interior and overall feel. It sounds like Honda's update to the Civic will address those faults. Details haven't been released, but Honda has said the changes will be "significant."
Honda Pulls Forward Major Changes to Civic to This Fall (Automotive News)