Hyundai Plans Super Bowl Blitz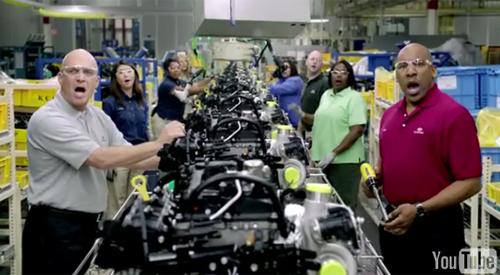 In case you haven't heard, Hyundai is on a roll, and it's using game-time commercials to make sure everyone knows it. Though we can safely say Hyundai spent much of 2011 at the top of its game, the automaker is channeling the ultimate underdog with one of its Super Bowl XLVI ads.
In the spot, an unmotivated employee gets a dose of inspiration from a teaming mass of coworkers humming the "Rocky" theme. The entire company joins the a cappella sing-along. According to Hyundai, employees from its Alabama plant helped make the commercial.
It's just one of four ads Hyundai plans to show during the game. Watch all of them on Hyundai's YouTube channel.