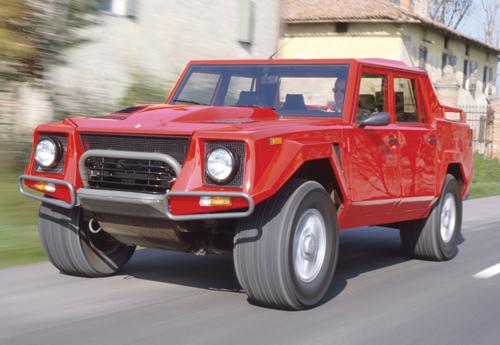 Lamborghini is mulling a return to the utilitarian off-road market after being absent from the field for nearly two decades, according to Reuters.
The SUV would take stylistic influences from the Lamborghini LM002, shown above, which portends a more rugged, Hummer-like look for the new model rather than a high-performance one.
Bentley is also planning an SUV model that'll likely compete with the Lamborghini version. Both Lamborghini and Bentley are owned by parent-company Volkswagen, and both models would likely share mechanical parts with Volkswagen, Audi and Porsche vehicles, says Reuters.
A concept version of the SUV is likely to show up at the 2012 Beijing auto show in April. If it gets the green light, a production-ready model would likely show up for model-year 2016.
Lamborghini is currently a loss-maker for Volkswagen, which is trying to make the brand profitable. SUV models have worked wonders at Porsche and Audi; VW officials think the same could work for Bentley and Lamborghini.
Lamborghini to follow Porsche with SUV (Reuters)