No Plans for Cadillac XTS-V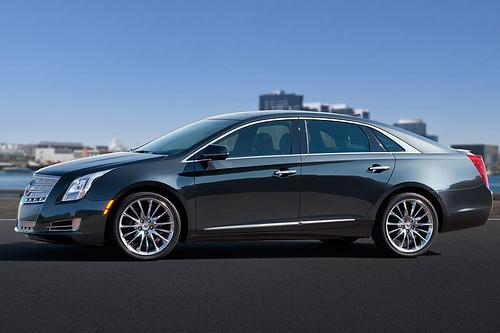 Wards Auto is reporting there will be no V performance version for Cadillac's new-for-
2013 XTS
sedan lineup.
Slated to replace the DTS as the largest Cadillac in the lineup, the XTS is based on the Buick LaCrosse's architecture but is several inches longer. It'll feature a V-6 powertrain when it goes on sale this spring. The sole engine will be a 300-horsepower, 3.6-liter V-6 in front- or all-wheel drive.
With the CTS having a performance version and a plan already in the works for the forthcoming ATS's entry to the V club, Cadillac doesn't see the need to offer a more potent XTS. In fact, Cadillac told Wards that unlike its stable mates, the XTS isn't intended to be a performance vehicle.
Wards is also reporting that Cadillac hasn't ruled out a larger sedan that would slot above XTS in size and price and offer a performance-oriented powertrain.
No XTS Performance Model Planned, But Bigger Cadillac Being Eyed (Wards Auto)