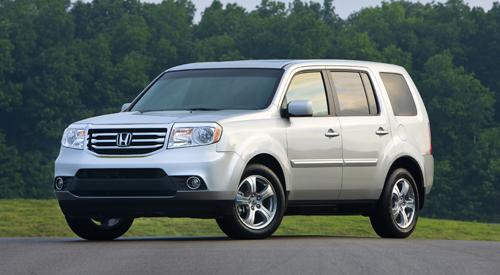 Honda is voluntarily recalling 8,700 model-year 2012 versions of the Pilot and Acura MDX SUVs due to problems with the fuel tank.
An emissions-related piece of equipment could detach from its mounting inside the tank. This could lead to an overflow of fuel or a fuel leak. Both issues increase the risk of fire, but Honda cautions that no fires have been reported.
Honda will notify owners starting in mid-March, and dealers will replace the affected fuel tank free of charge. In the meantime, owners can visit www.recalls.honda.com or www.recalls.acura.com to determine if their vehicles are part of the recall. They can also call 800-999-1009 (Honda) or 800-382-2238 (Acura) for more info.