Get Cars.com News, Reviews and Videos on Your New iPad With Google Currents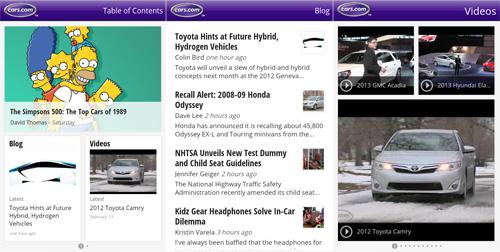 It's always fun to unwrap a shiny, new toy and start playing around with all its features. If you're one of the thousands who bought the new iPad today, you can get all of the news content you see here on KickingTires, along with full car reviews and all of our videos, with the Google Currents app for iPad.
You can download Google Currents for free here.
Don't worry if you're an Android user. Google Currents is also available via the Android marketplace (recently renamed Google Play), and you can get it for any Android smartphone or iPhone.
If you want a complete shopping experience on the iPad, download the Cars.com iPad app for free here.