More Parents Follow Updated Car Seat Guidelines, Survey Finds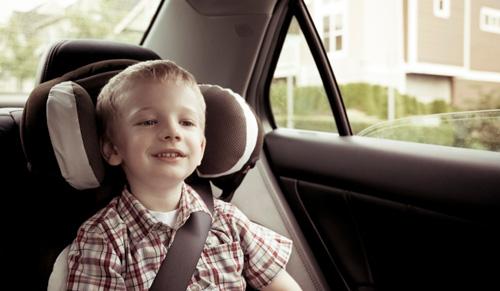 A year after the National Highway Traffic Safety Administration updated its child-safety seat guidelines recommending that children remain in rear-facing car seats until age 2 and older kids stay in booster seats as long as age 12,AAA has some good news. Its survey has found that 90% of parents with kids younger than 13 know about the changes.
Despite some parental grumbling and initial confusion about the guidelines, more than a third of the parents surveyed changed how their children ride in a car to comply with the updated recommendations, according to the survey.
"Parents are getting the message that moving a child to the next step prematurely is actually a downgrade in safety," Jill Ingrassia, AAA's managing director of government relations and traffic safety advocacy, said in a statement. "Children should remain in their car or booster seat until they outgrow it."
Both NHTSA and the American Academy of Pediatrics recommend that children younger than 3 use rear-facing child-safety seats until they've reached height and weight limits. The survey found that 82% of parents with a child younger than 2 said they were meeting or exceeding NHTSA's guidelines. However, not all parents are complying with the guidelines because they said their child was unwilling to sit rear-facing or had already graduated to a forward-facing position, according to the survey. Some parents also said they considered the recommendations unnecessary.
For kids ages 8 and older, NHTSA now recommends they remain in a booster seat until they're big enough — 4 feet 9 inches tall — for a seat belt to fit properly. Even in the backseat, seat belts are designed to fit adults. Booster seats make sure that the lap belt sits snugly across a child's upper thighs and the shoulder belt lays across the child's shoulder and chest.
Seventy-seven percent of parents reported that their child already met or exceeded the guidelines, according to the survey. Reasons for not following the new guidelines included not wanting to put their child back in a booster seat and believing that the recommendations are too strict.
To learn more about car seat basics, watch our video here. To find a child-seat inspection location, go to NHTSA.gov.